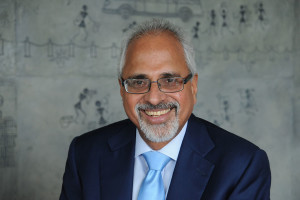 MarComm News' Editorial Director Neeraj Nayar, sat down with DDB Mudra Group's Group CEO & Managing Director, Madhukar Kamath on his recent trip to London, to get the low down on the rapidly growing Indian Advertising and Marketing Industry.
Madhukar has more than three decades of experience in Advertising and Marketing Services and has spent close to twenty years in Mudra, now DDB Mudra Group, in two separate stints.
Under his leadership, Mudra transformed itself from an Advertising Agency into one of India's leading Integrated Marketing Communications Group. In between his two stints at DDB Mudra Group, Madhukar led Bates India as its CEO and was instrumental in the acquisition and successful integration of Clarion.
Click below the hear their full conversion: