Delta Air Lines and Virgin Atlantic deliver their first-ever joint holiday campaign highlighting a simple truth that the most important part of the holiday season is being together with the people that matter the most. Created by Figliulo&Partners (F&P) the campaign, "Together, we make togetherness," will launch in the UK and the US on December 12.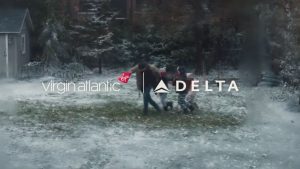 "Traveling to be with family and friends is what matters most during the holiday season," said Corneel Koster, Delta's Senior Vice President of Europe, Middle East, Africa and India. "With over 40 nonstop daily flights and more than 200 connections between the US and the UK, combined with our industry leading operational performance, the partnership between Delta and Virgin Atlantic makes it easier and more enjoyable for our customers to get together with their loved ones."
The campaign uses a long-form, seasonal spot entitled 'The Prodigal Brother,' to tell the story of two estranged brothers who are reconciled on Christmas morning. Filled with fantastic tales of a Sherpa, three magical scarves and a wise man named Socrates, the film delivers an entertaining yarn with a heartwarming message about togetherness.
"As two pioneers from either side of the Atlantic, we're on a joint adventure to defy convention and break some marketing category rules," said Claire Cronin, Senior Vice President Marketing, Virgin Atlantic. "This is the first instalment in a joint marketing strategy that has been developed by a highly collaborative marketing team from both organisations. As partners, we're excited to co-create a better experience for our shared customers and a brighter, flying future."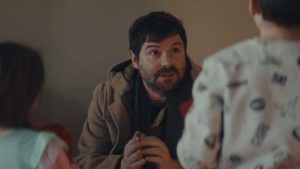 "The Prodigal Brother," was directed by highly acclaimed commercial director Tim Godsall, who has developed some of the most memorable spots of the last decade including ones for Old Spice, Southern Comfort and ESPN.
The campaign will run in both the US and the UK through December 25, and will feature a 15-second trailer, 2:10, and 3:30 long-form film. The campaign will be available across all of Delta and Virgin Atlantic's social channels and on-demand video in the UK.
"Christmas advertising is filled with big, emotional storytelling. We wanted to deliver that feeling, so we went with the classic Christmas story about a dead yak, a magic spider, Socrates and karate," said Scott Vitrone, Partner and Chief Creative Officer of F&P.
Source: Virgin Atlantic