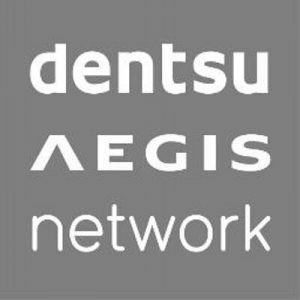 As new and emerging technology provides a platform for innovation for financial brands, leading advertising and digital communications group Dentsu Aegis Network has produced a report that highlights how consumer behaviour will drive growth across the industry.
Dentsu Aegis Network, in collaboration with Canvas8, the leading behavioural insights consultancy, has identified consumer trends that are having a significant impact on the financial services sector and suggests approaches on how to take advantage of these trends. The report also reveals an investigation into some of the behaviours affecting business finance in the UK, in particular those affecting SMEs.
"New and emerging financial technology is providing a platform for innovation both for brands and consumers alike. We are never more than a few inches away from a device that can connect us with any person, product or piece of information we care to think of, making it imperative for brands to rise to the occasion," said Ric Hayes, Strategy Director, Dentsu Aegis Network.
"Thanks to smart phones and FinTech, there has been an unprecedented surge in consumers using new methods of communication for the likes of mobile banking, investments and even cryptocurrencies. FinTech is everywhere and it's only going to evolve further. From a cashless society to AI bots helping people save money, it's clear that consumers want brands that that are accessible 24/7 365, not just those that are Monday-Friday, 9am-5pm."
Business banking is also facing seismic change. Ric added: "Sixty percent of the UK's SMEs are sole traders with little or no real financial management experience, meaning they possess a lack of guidance geared to the needs of small business owners. This is a huge opportunity which is already being seized by some nimble FinTech brands. The impact these FinTech service providers will have on the lives of SME owners will be significant. By removing the human element, they will help businesses make better decisions, reduce complex administration and give small business owners valuable time back to invest in their businesses."
Jerome Linder, Client Services Director at Canvas8, said: "People are thinking differently about their finances. With increased competition from non-traditional financial companies, it's more important than ever to get to grips with the financial context, behaviours and expectations of today's consumers, and that's what we do in this report."
The case studies and behaviours examined in the report highlight four key behavioural trends influencing how consumers interact with financial services companies:
Helpful nudges: hints to make better decisions
With 22% of Britons saying daily money worries are their main cause of stress, they are open to services that help them develop better habits to build long-term financial stability.
Whether it's sending them nudges to remind them to protect their financial data, using rewards to encourage good financial decisions or helping them switch from a present to future mindset, people welcome brands stepping in and helping them change their behaviours.
Background finance: outsourcing money management
Personal financial admin generally isn't seen as fun – 69% of Brits would rather have a painful injection than sit down to review their monthly finances. So people are looking for ways to delegate their financial decisions, shifting responsibility for saving and financial security to technology.
Consumers are looking to manage their debt more effectively. The introduction of Open Banking in January, 2018 and PSD2 in May, 2018 – which will allow third parties to access people's banking data – is making it easier than ever for platforms to take over handling people's finances. This creates an opportunity for financial institutions to develop tools that can cater for this demand.
Lifestyle finance: more than money management
Financial services are being compared to lifestyle giants such as Amazon and Netflix, with people's expectations being driven up by the customer service these organisations deliver. Customer service is now one of the most important factors influencing the relationship customers have with their financial provider.
As traditional banking methods fall out of fashion, people are turning towards companies that offer more than just money management – be that outstanding service, extra perks or a cool brand image.
Accessible services: out of touch with the financial word
More than two in five people feel the financial services industry as a whole is less trustworthy than it was five years ago, with traditional services being perceived as confusing and inaccessible. Brands that offer an empathetic helping hand could play a valuable role in helping people to better understand their finances.
Dentsu Aegis Network offers financial services companies five top tips for growing their brands:
1) Get personal: Technology provides more opportunities for providers to be useful. The proliferation of data available means the opportunity to listen and tailor services to fit with consumers' behaviours and preferences is great. Meeting these needs will increase loyalty.
2) Live your values: We live in a globalised economy and issues like plastics and global warming are at the forefront of conversations. People are looking to brands to be ethical and give back, they are under pressure to really live their values and have a positive impact on the world. More than ever the world we live in brands need to be "who they say they are".
3) Be accessible: To stand out from the crowd, financial institutions need to become more accessible. By doing so, brands will enable consumers to make better financial decisions and habits, which in turn will result in long term brand loyalty. The current landscape provides an ideal set-up to do this. The introduction of open banking means that firms can access and manage people's data more effectively and be better positioned to step in to make things easier for people.
4) Understand and adapt: People are currently faced with a high level of uncertainty around their finances, and are looking for reassurance from their financial providers. This provides huge opportunities for brands to make consumers feel more secure and show that they understand people's everyday struggles.
5) Make the most of new technology: The rise of new financial technologies and mobile banking apps mean that financial companies can harness innovations to do this; making banking simpler and more convenient and countering the doubts that consumers may be experiencing.
Source: Dentsu Aegis Network