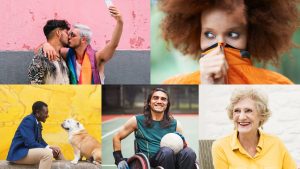 Shutterstock, a leading global technology company offering a creative platform for high-quality assets, tools and services, announced the results of a research study, conducted by Censuswide, of marketers and their use of diverse imagery in their marketing campaigns.
Promisingly, the findings show that 74% of U.K. marketers have been impacted by the ASA Gender Stereotyping Ban (in terms of the images they choose for campaigns), compared to 57% in 2017 – showing a positive increase in tackling harmful gender stereotypes in ads.
Over 2,500 marketers from Australia, Brazil, Germany, U.S. and U.K. were surveyed in October 2018, on how they made visual decisions for imagery in campaigns within the last year. This study is an expansion of Shutterstock's 2016 (U.K.) and 2017 (Australia, U.K., U.S.) research of marketers' use of imagery.
Other key findings from the U.K. show that:
60% of marketers agree that gender is no longer as important a factor when it comes to targeting in marketing campaigns
Half (51%) of U.K. marketers agree that there are some company concerns that gender-neutral advertising could negatively impact bottom line
U.K. marketers are leading the way in using more images that feature non-professional models and gender-fluid, non-binary or androgynous models in their marketing campaigns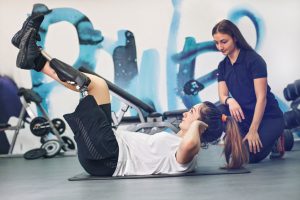 Strikingly, the findings show a majority of marketers in Australia (73%), U.S. (72%), Brazil (67%), and Germany (60%) agree that a regulation similar to the U.K. ASA Gender Stereotyping rule, should be standard practice in their countries as well.
The research also shows that 45% of U.K. marketers believe marketing images must represent modern day society, more so than linking with the brands message (41%):
62% of Baby Boomer marketers believe this, compared with 41% of millennial marketers and 42% of Generation X marketers
A drop from 2017, when 51% of U.K. marketers thought it was more important to represent modern day society in marketing imagery, but an increase compared to 30% in 2016
63% of U.K. marketers also stated that they chose to use more images which specifically feature same sex couples due to this now representing modern day society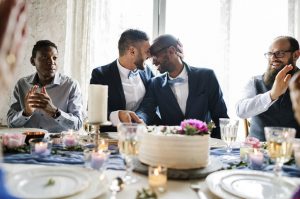 Collectively, across the countries surveyed, the research shows nine in ten of Generation X (91%) and Millennial (92%) marketers believe they are expected to use more diverse representation in their campaigns, and 88% of Generation X and 90% of Millennials believe that this helps a brand's reputation. 
In assessing if marketers started acting on their beliefs by using more images featuring diverse models in their campaigns, the responses show a generational divide. Generation Z and Millennial marketers had used more images featuring diverse models within the last year as compared to Generation X and Baby Boomer marketers.
In the last 12 months, Marketers started to use images featuring more:
Racially diverse models – 35% Generation Z and 37% Millennials vs. 27% Generation X and 16% Baby Boomers
Same sex couples – 26% Generation Z and 27% Millennials vs. 18% Generation X and 12% Baby Boomers
Transgender models – 19% Generation Z and 21% Millennials vs. 11% Generation X and 6% Baby Boomers
People with disabilities – 27% Generation Z and 25% Millennials vs. 17% Generation X and 12% Baby Boomers
Gender-fluid, non-binary or androgynous models – 16% Generation Z and 19% Millennials vs. 11% Generation X and 5% Baby Boomers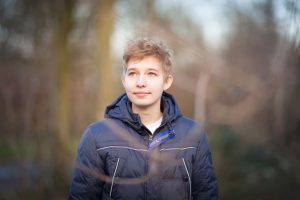 "The research shows that while Generation X understands the value of featuring diverse people in their campaigns, they are less likely to follow through on this compared to Generation Z and Millennial marketers," said Lou Weiss, Shutterstock's Chief Marketing Officer. "This year's research illustrates not only the stark generational differences among marketers as they chose imagery for their campaigns, but also the various motivations behind these image choices and how they differed by country. There is clearly a shift occurring in our industry as the next generation of marketers find their footing and visualize their beliefs related to diversity of race, gender and abilities in the marketing campaigns they're creating."
In assessing the criteria for selecting imagery for campaigns, marketers from Germany believed an emotional reaction (32%) and shareability of images (32%) to be most important, Brazilian (44%) and Australian (38%) marketers were more concerned about the connection between the images and the brand message, while U.K. (45%) and American (37%) marketers chose imagery that best represented modern day society.
Shutterstock's research found that marketers agree there is still room for growth in using more diverse images in marketing campaigns: Australia: 87%; Brazil: 95%; Germany: 86%; U.K.: 88%; U.S.: 89%. This is a slight decrease by comparison to the countries involved in the 2017 research study: Australia: 93%; U.K.: 93%; U.S.: 91%. However, marketers across the globe continue to agree that using more diverse images will help a brand's reputation Australia: 84%; Brazil: 92%; Germany: 87%; U.K.:89%; U.S.: 84%.
To support marketers as they seek to represent diversity through imagery, Shutterstock is sharing the results of this research, together with a series of curated image and video collections.
Source: Shutterstock