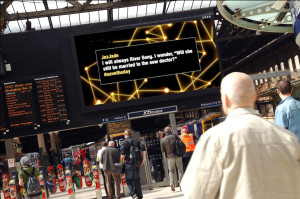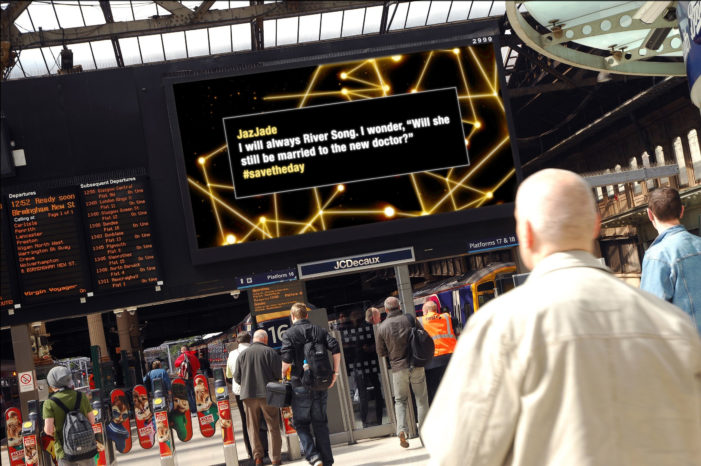 The BBC has unveiled a digital out of home campaign to promote the Doctor Who 50th anniversary at rail stations across the UK.
Produced by Grand Visual using creative assets provided by Red Bee, the campaign shows the Tardis magically appearing on screen with the call to action to "Show your support for the doctor".
The 'Social Tardis' campaign invites fans to help build the Tardis by sharing messages, pictures and videos via the hashtag #savetheday. The best UGC creations are then displayed on JCDecaux Transvision Screens.
Dan Dawson, director of creative and technology at Grand Visual, said: "This dynamic, fan-powered digital out of home campaign captures the excitement and anticipation of Doctor Who fans from around the world.
"The campaign supports the online strategy and is plugged into the all-important social channels encouraging audiences to show their support at #savetheday."
The campaign was planned and booked by MEC Manchester, Kinetic Manchester and Kinetic Fuel and aims to build excitement and anticipation leading up to the 50th anniversary special episode on 23 November.