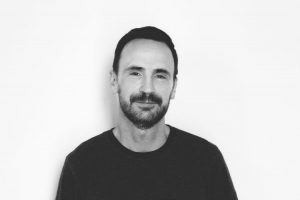 Established brands are switching on to 'digital-first design' – Andrew Culbert, co-founder of digital-first branding agency MERó explains why.
Like Coca Cola and Airbnb, hundreds of established brands are being forced to change their branding.
Some are having to implement a total overhaul, or in the recent (May 2019) case of Airbnb it has unveiled a new core typeface aimed at increasing readability across all devices and digital platforms, with the ultimate goal of making them more accessible to a wider audience. 
The most affected are established brands with legacy branding that was designed prior to today's 'digital world'. As to be expected where the predominant representation of the brand (and audience's experience) was offline, brands were designed to best cater for these channels to market. Then as new digital channels exploded, the branding was 'shoehorned' into online environments (that are changing constantly) … and this is where the problem arises. Many are finding that, as they expand their digital activities, their brand is actually not fit for purpose. It simply doesn't 'work' online.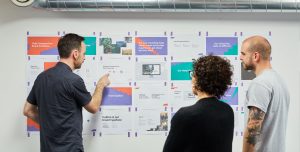 So brands are having to re-think their whole look and feel, and with this digital re-branding movement a bigger shift is occurring. Brands are now switching on to taking a digital-first approach across their touchpoints, because designing for offline, then trying to make this branding work online, can often result in business headaches and costly changes.
So what's the problem with designing offline? There is a huge difference between branding that has been designed for offline media versus how it needs to be designed for the numerous screens and platforms now used by consumer audiences.
Digital-first design means that, from-the-off, a brand, its positioning and guidelines are created to best suit the digital landscape and spaces.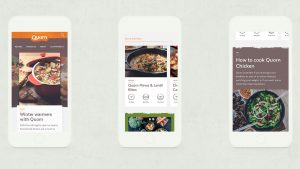 It's an approach that considers the development process and digital effectiveness at the start, not the end, and it is tested with end users and customers to ensure that the brand/design performs digitally before being rolled out further or translated to offline (or above the line) environments.
It means that a brand is designed in a way that it can flex to work in both environments with EQUAL success.
And it can eliminate costly redesign bills that can occur when the creatives hand designs over to digital teams who then struggle to work with the design and brand assets.
Digital branding has a different set of considerations versus print; fonts need to be legible, colours need to be accessible and images, logos and other design components need to be responsive. Something that looks amazing in print might not be usable and functional when applied to a website or app. It's easier to scale a brand upwards and out if you have considered the smallest first than vice versa. Even the tone of voice needs to be different for online audiences.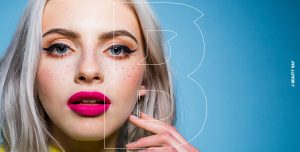 Yet many brands still may only have a set of offline brand guidelines that leave a lot of digital teams scratching their heads!
Embracing this approach isn't just about things looking good. Consumers expect a slick online brand experience and for every design element to resonate with them – brands that aren't meeting this expectation will fall behind.
It's also more effective to now test a brand online than offline. We can use a variety of tools to help make some really informed decisions.
We probably all remember the days of the focus group, sitting around with a small selection of our target audience to show boards displaying different creative.
Digital design has to go beyond this exercise. It's not just about whether the majority, or even one person, has a preference to the overall look and feel, digital design has to be tested (before being rolled out) to ensure 'it works' and resonates with the end user.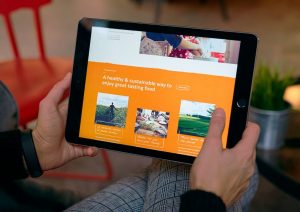 Live testing also moves the decision-making process away from the whims of senior management putting the onus on the end user's reaction. We've all fallen foul of the highest paid person's opinion (or HiPPO) or even worse 'design by committee' (which only serves to dilute a message). Tangible and measurable results will drive the end product rather than opinions of few.
And digital experiences are constantly evolving – and a brand's online presence has to too. It has to work across more diverse channels than ever before – channels that each have different requirements, and requirements that can alter, sometimes overnight.
The majority of organisations we come into contact with already have some form of online presence – it may be that something doesn't work quite right or it's a little clunky (forced). Or it can be that the approach needs to be overhauled. A starting point is understanding the challenges/restrictions of your current brand – where it is not working and why it is not working.
But importantly, a shift to this approach doesn't just lie with the design and marketing teams, there also needs to be a culture shift across the organisation – and a willingness within the business to transform an established brand for a digital world from the top down. When this isn't the case it can sometimes be a struggle to get things agreed and decisions be made.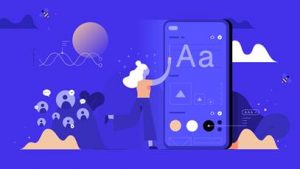 The way customers interact with brands online is a world apart from even two or three years ago.  To be successful, getting an online brand experience right is not a 'nice to have' – it's paramount! It can now be the difference between success and fail; or it can even be make or break. Online channels can no longer be an afterthought in creating a successful brand. In many cases a brand's identity can't be 'shoehorned' into an effective online experience.
Taking a digital first approach means even an established, once offline only brand, can compete with brands born in the digital age and that have put the needs of an online consumer first from the off.
Source: MERó