GoDaddy, the company that empowers everyday entrepreneurs, announced the launch of its UK marketing campaign, the largest outside the U.S. King of the Jungle Harry Redknapp is launching a new venture to sell his beloved jam roly polys and wants to inspire people with an idea to take the plunge and start their own business online.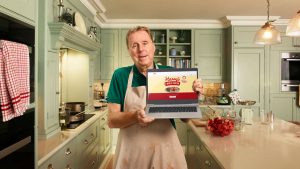 GoDaddy, committed to empowering everyday entrepreneurs with the guidance and tools to succeed online, is rolling out its "Harry's Roly Polys" campaign across the UK – featuring former football manager, recent King of the Jungle and jam roly poly enthusiast, Harry Redknapp.
Harry returned from the jungle determined to share his favourite dessert with the UK public. GoDaddy helped him out by providing him with all the tools he needed to sell his beloved dessert online.
The campaign is the first created with VCCP since becoming GoDaddy's lead creative agency following a competitive pitch in December and seeks to harness the British entrepreneurial spirit, encouraging people with a passion to think about starting their own business and taking it online.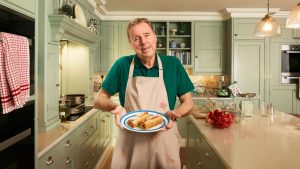 Harry has been vocal for some time about his love for jam roly polys and the campaign takes this passion and shows how it can lead to starting a business.
The tongue in cheek spot shows Harry baking his beloved pudding in a busy kitchen, explaining how taking his business online has allowed his dream venture to grow. To start his business Harry will purchase a domain name – harrysrolypolys.co.uk – use GoDaddy Website Builder tool and be helped by the 24-hour GoDaddy customer care team.
The campaign will run across TV, digital, out of home and social media. The baked goods will be available to purchase on harrysrolypolys.co.uk with profits going to Hope Housing, a charity providing housing and training to the homeless in Bournemouth.
"Harry is passionate about his roly polys and desperately wanted to share his favourite dessert with the nation, but he had no idea how to create a website to sell his delicious desserts online. That's where GoDaddy comes in: we provide entrepreneurs and small business owners, just like Harry, with the tools and solutions they need to succeed online. Harry's roly poly's is a bit of fun, but it's got a serious message," said James Eadie, Brand Marketing Director EMEA, GoDaddy.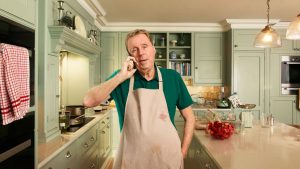 "GoDaddy champions the entrepreneur in everyone, and we hope this campaign will inform British entrepreneurs that it doesn't matter whether they are digital experts or total novices, GoDaddy can help you succeed online. This is GoDaddy's biggest campaign outside of the U.S. We know that small businesses are the unheralded backbone of the UK economy, and we know that thousands of them are missing out because they aren't visible online. At GoDaddy we are committed about helping them change that."
George Everett, Partner at VCCP, added: "GoDaddy has a great history of impactful advertising that lives in popular culture. In our first campaign for GoDaddy we have worked with Harry Redknapp to show how GoDaddy brings ideas to reality and populate culture once more."
Source: VCCP