Gumtree, the UK's biggest buying and selling community, will launch a new advertising campaign, The Neighbourhood's Good, on Saturday 12th January, emphasising the brand's role in creating a sense of community purpose and local pride. Used by one in three people in the UK[, Gumtree is aiming to highlight the connections made between its users as they trade with one another, with a multi-million pound investment in 'above the line' this year.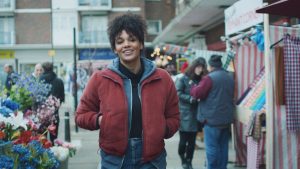 Centring on a new TV advertising spot from creative agency Fold7, followed by VOD (video on demand – including ITV Player, All4 and Sky Go) in February, the campaign is designed to encourage people to shop locally and foster connections with sellers from their own community.
The ad campaign, which appears in 30 second and 10 second instalments, features a woman making her way through the streets and discovering the things that unite her neighbourhood. From neighbours helping each other with everyday tasks to selling second-hand goods to furnish a new home, the scenes illustrate the community aspects of buying and selling with Gumtree.
Lynsey Love, Senior Brand Manager, Gumtree UK said: "At a time when national and even international norms feel uncertain, disconnected or out of our control, it's more important than ever to find ways to connect with neighbours and people from your local community. Being able to discover new opportunities and things you love within your local community is a great way to foster connections between people, and these are at the heart of our brand purpose. This new campaign celebrates the ways Gumtree brings neighbourhoods closer together across the country, regardless of how different they might seem."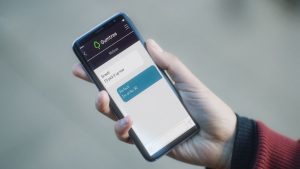 Ryan Newey, Chief Creative Officer, Fold7 said: "The Gumtree brand has such a physical presence in our local communities, which is something we wanted to convey in this ad. We all have more in common with the people around us than we think, and this extends to the things we buy and want, making it the perfect place to find new items, or new homes for belongings we no longer require."
Building on the 2018 'Make it Happen' strategy, the new campaign harnesses the emotional and community aspects of the brand, designed to drive user activity on the site and app. Following the announcement of a new joint motors partnership with parent company eBay earlier in 2018, user interest in the site continues to grow, with more than one million ads[ live at any one time on the platform and more than 16 million downloads of the Gumtree app.
The Neighbourhood's Good will be supported by a social campaign and appear in DOOH (digital out of home) and radio from February, with support from media buying agency MediaCom.
Source: Fold7