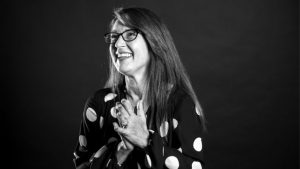 GYK Antler, a full-service marketing and advertising agency, announced the addition of Paula Serafino as Media Director. In this new role, Serafino will oversee the agency's growing media practice – which works with brands like Sweet Baby Rays, Cedar's Hommus and New Hampshire Travel & Tourism – and offers media planning and buying services for brands.
Her expertise will add another layer to GYK Antler's offering by addressing media needs early into client relationships and ensuring that it is tightly integrated into the content creation process.
Attesting to Paula's media expertise, shortly after joining GYK Antler, she was pivotal in helping the agency secure the Lead Media Agency title for not-for-profit health care organization, Martin's Point Health Care, for which the agency will build custom media solutions to bolster the brand's clout in key markets.
"Paula's media experience, insight and critical strategy skills will be key to continuing to build our fast-growing media department," said CEO Travis York. "We believe that her holistic approach will ensure that media is interwoven with creative and strategy from the start."
Serafino is a 20+ year industry vet and expert in all things digital media including programmatic, social, paid search and influencer as well as traditional and experiential media.
She comes to GYK Antler from CTP in Boston where she worked as an award-winning media director specializing in cross channel media for clients spanning the healthcare, finance, B2B tech and non-profit worlds.
Earlier in her career, Serafino worked at Maine-based agency VIA and Boston-based agency Havas Media, where she led digital media for national brands including TDBank, UNUM, Panasonic and Tyson Foods. 
"GYK Antler is an agency I've been following for quite some time, as I've been impressed with its client roster, growth mindset philosophy and pursuit of relevance," said Serafino.
"When I learned of Travis York's commitment to prioritising the agency's media service this year, I was excited to join the team and be a key contributor to that success. I've enjoyed becoming a part of this highly collaborative and energetic team, and look forward to expanding our media offerings, further driving innovation within self-service programmatic, social media and influencers marketing areas of focus."
Source: GYK Antler