A leading healthcare communications agency has teamed up with Heart UK to help raise awareness of cardiovascular disease in women.
Havas Lynx Group, which employs 350 people across offices in Manchester and London, has created a unique 'LuvDub' radio commercial that is being used to highlight the fact that a large amount of the female population is continuing to dismiss common symptoms of this condition until it's too late.
To engage the listener, creatives and specialists from the 'cholesterol charity' teamed up to craft a romantic poem which, at first, could have been delivered from one lover to another.
In fact, the poem is an emotional plea from a heart to its 'owner', to reflect on their lifestyle before it's too late because, on an average day in the UK, over 30 women die prematurely from cardiovascular disease.
"Inspired by the fact that Cardiologists refer to the heartbeat as 'lub-dub', every word and syllable of our 'LuvDub' poem has been chosen to maintain the repetition of a cardiac rhythm and delivered at exactly 100bpm – the heart rate of someone who is in an agitated state," explained Tom Richards, Chief Creative Officer at Havas Lynx Group. "The first-person narrative makes it just that, personal. The heart, an unseen, inanimate object, has been given a voice and it needs to be heard before we unnecessarily lose any more women to heart disease."
Havas Lynx Group has grown from a small creative agency formed in the Northern Quarter of Manchester into a global healthcare communications agency, offering campaign development, brand strategy, capability building and education services.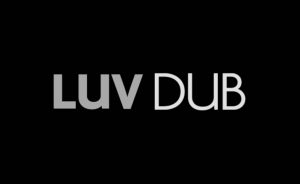 The company, which was named as the Cannes Lions Healthcare Agency of the Year 2018, has been at the forefront of provoking conversation on a host of conditions and diseases that have been underrepresented in the past.
This has been through the use of a clever mix of creative, digital, social and video to raise awareness and challenge preconceptions around HIV, Dermatitis and, more recently Parkinson's.
Catherine Brassington-Richards, Managing Director of Havas Lynx Group, concluded: "LuvDub had to be compelling and unique so we chose to deliver it in a rhythmic fashion not dissimilar from that originated by Shakespeare, the 'iambic pentameter' and cast a classically trained voiceover artist. With this poem we are celebrating the art of radio, its craft and ability to seduce and disrupt the listener, with the sole intention of preventing more women from prematurely losing their lives to heart disease."
Simon Williams, Head of Communications & Policy at Heart UK, added: "We agreed with the creative team that using poetry alone was not enough. People may be familiar with the rhythm of poetry, but we want women to become more familiar with the rhythm of their heart."
'LuvDub' aired recently on Global Radio stations and on digital station Mi-Soul.
Source: Havas Lynx Group