Ikea has created an augmented reality app that allows customers to see how its products would fit into their homes as it looks to boost its online and mobile sales and limit returns of ill-fitting furniture.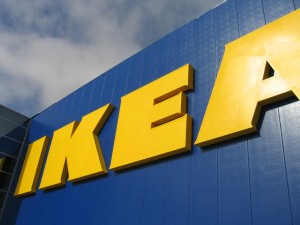 The updated 2014 Ikea Catalogue app, available on iOS and Android, will enable customers to try out 90 products for size, shape, colour and positioning.
The app uses the print catalogue, placed on the floor, to judge the approximate scale of the catalogue's products and the user's real-life surroundings to create augmented reality images so they appear on the screen as if they were in a customer's room.
Ikea says it created the app following research that showed more than 70 per cent of customers do not really know how big their own rooms are and 14 per cent have bought the wrong-sized furniture in the past.
The print version of the catalogue will also feature more than 50 pages that customers can scan with their mobiles to access additional product information and videos.
Peter Wright, Ikea UK and Ireland country marketing manager, says: "Our customers want to be able to test out whether the products they've been inspired by in our catalogue will work in their own homes – particularly when it comes to larger pieces of furniture. Offering a way of using mobile technology to enable to test products means the technology has a practical purpose and really helps customers visualise the way their homes could look."
The app is due to launch in the Apple App Store and Google Play on 25 August.