There's been a lot of talk in the media about how more and more businesses are looking to recruit in-house designers, with 'for' and 'against' arguments debating this approach over hiring the services of external agencies.
But rather than choosing between the two, perhaps the route to the greatest creative output lies in combining the talents of both.
Many of the pro in-house arguments make sense on the face of it. Received wisdom tells us, for example, that it's going to be the cheaper option, and that in-house designers have a deep connection to the business they work for and understand its mission, values and culture better than anybody.
But it's certainly not without its problems. New research by the ANA, Boston Consulting Group and Reed Smith shows that attracting top-tier designers and keeping existing talent energised is a significant struggle for many businesses.
Bring in an external agency and you introduce fresh perspective and energy as well as a potentially broader skill set. Agency designers are often used to working across all kinds of sectors and can introduce thinking from other categories, breaking down preconceived barriers and taking design 'language' in new and unexpected directions. And businesses and brands can also control costs by scaling agency time up and down as the need arises.
But rather than thinking about the pros and cons of each option, surely it makes sense to consider getting the best of both worlds.
Allied forces
Some of the most creative and inspirational work to have hit the headlines in recent times is as a result of strong collaborative work between agencies and in-house teams. Look at how KFC's marketing and communications team partnered with agency Mother to turn an epic cock-up into a Cannes Lions award-winning campaign.
A major logistical disruption in February led to a nationwide shortfall of chicken and the subsequent closure of many of the fast-food chain's UK restaurants. Rather than try and fudge the issue, Mother gave the in-house team the confidence to make seemingly counterintuitive digs at their own brand – and turned the whole crisis around.
Another example is Channel 4's online streaming service, All 4, which was given a fresh new look by its in-house studio 4Creative in collaboration with DixonBaxi last March. A new logo combines the channel's historic block-based branding with a new 'play bar' icon inspired by what users see when streaming shows online. It has been designed to communicate the 'endless' content provided by online streaming. DixonBaxi introduced a brave new momentum, but the core brand identity that has served the channel so well for so long stayed strong.
4 Creative and KFC have amazing in-house crews, but by bringing in new agency approaches and skill sets, they were able to think outside of the carefully curated 'brand boxes' in which they exist, push boundaries and produce award-winning work. Everyone learns and ideas flourish.
Our work with semiconductor and software design company Arm has shown how agencies can bring a sense of order and cohesion to business practice, too. Acting in a consultancy capacity, we have been able to bring clarity to proceedings and advise from a business perspective.
Arm has several sub-brands with dedicated teams of in-house designers, each with a deep understanding of its own sector. What we bring is an external, fresh perspective and design expertise that creates cohesion across the board, both internally and externally.
When two become one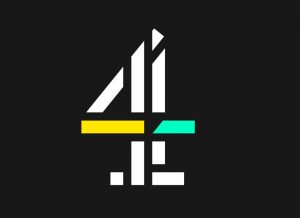 So how does it work in practice? How can you combine two separate entities and make them collaborate seamlessly to produce the best creative possible?
Choosing the right agency for your business is an important first step. Whether you're planning a rebrand or reworking your marketing strategy, a good partnership with an effective creative agency can help your business grow. So as you're building up to the pitch process, do your research. What do you think of a particular agency's portfolio? Can you get the lowdown from anyone who's partnered with them in the past?
Then it's essential to meet up and see whether you've got the right chemistry. If you're not that keen on each other, it probably won't work out! It's important that you like the agency culture – and that they, in turn, appreciate what you're trying to achieve as a business.
Your primary goal is to find an agency that you can trust to work alongside in-house team members. You need to get along, so open communication and mutual respect are essential. Get it right at this stage, link up with an agency that fully integrates and helps you get to the best results, and you may not have to hunt around again in the future.
Once you've committed to a particular creative agency, it's a good idea to spend time in each other's spaces – in-house designers at the agency studio and agency designers at company HQ. It builds bonds and gets everyone singing from the same song sheet.
It's vital that structures are in place from the start of the working relationship – for example, everyone should report to the same Creative Director. Ruffling feathers, or making people feel threatened or marginalised, are the enemies of free creative thought.
You're a team now and the route that any particular designer took to get to the table shouldn't matter anymore. You're all in it to win it.
Article by Paul Ferry is Co-founder and Director of design studio ShopTalk.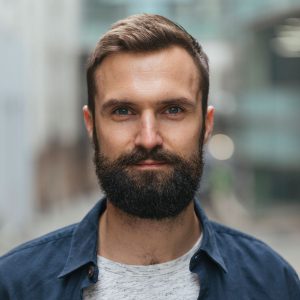 About Paul:
Paul Ferry has been in the industry for more than the last 10 years, working on and leading teams to produce creative work for brands such as Virgin Atlantic, Lexus, Starbucks, Aviva Investors and Unilever.
His experience spans branding and design, TV, web, CRM, social and digital. He has also run digital brand communications for Dove globally, creating and managing brand campaigns in India, China, Brazil, USA, Canada & the UK.
Paul co-founded ShopTalk (with Creative Director James Wood) in 2017 and has quickly amassed a varied and creative body of work. Clients include Deloitte, global tech giant Arm, Heinz, Tick Tock Tea and The Breakfast Club.
Source: ShopTalk