Heineken has unveiled a new TV commercial which sees Daniel Craig reprise the role of James Bond in a high-octane boat chase.
As part of the global integrated campaign by Wieden+Kennedy Amsterdam coinciding with the impending release of new Bond film Spectre, the TVC will launch mobile-first via Facebook, before making an appearance on TV and cinema screens worldwide 24 hours later.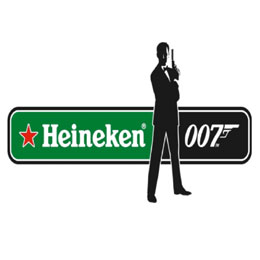 The 90 second slot, which used cinematographers from the movie, sees a young woman (Zara) become embroiled in a series of water-ski set pieces, ultimately coming to the aid of Bond.
Hans Erik Tuijt, director of global Heineken sponsorship, said, "In celebration of a partnership spanning 18 years, our Spectre campaign is our most innovative ever. The very nature of the Bond film franchise gives us opportunities to take a cutting-edge and pioneering approach that both excites and adds real value to the film fan's experience."
The ad comes after Sony last week enlisted the acting talents of Naomie Harris as Moneypenny to promote the Japanese firm's "Made for Bond" smartphone.