Karmarama has been appointed to create the idents for Honda UK's new Channel 4 film network sponsorship. The win follows a competitive pitch.
The Channel 4 film sponsorship is the biggest in the market, and includes all films across Film4, More4 and e4. The two-year sponsorship deal begins next month, with Karmarama's new creative campaign going live in early summer.
The sponsorship package sees Honda return to Channel 4, having previously sponsored documentaries on 4 from 2010 to 2013. The new work will be an expansion of Karmarama's existing remit on the roster as lead UK creative agency.
The new idents will see Honda bringing to life its diverse product range, positioning themselves as an innovator, as well as challenging people's perceptions of the brand.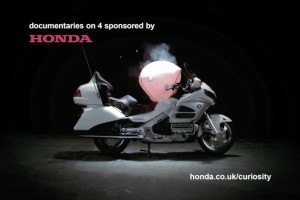 Honda is Karmarama's longest standing client of 12 years with an integrated remit across the UK covering CRM, Product & Tactical advertising, Digital, Online Content and now TV.
Paul Runza, Honda (Manager – Marketing Communications) said: "What really impressed us about Karmarama's response was the way they seamlessly linked the brand truth of being a progressive and innovative organisation to the subject of film. We are really excited about seeing the creative come to life on TV screens in the summer."
Nik Studzinski, Karmarama Chief Creative Officer said: "This is a brilliant example of our breadth of skills at Karmarama, as well as great testament to our relationship with Honda, to be given an even wider remit and on such a high profile sponsorship deal."