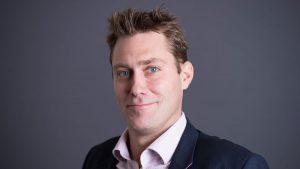 Kelkoo Group, the leading pan-European eCommerce advertising and shopping comparison service (CSS), has announced the appointment of Simon Reed as the new Commercial Director to drive sales and boost return on ad spend (ROAS) for the group's partner retailers.
Based out of group's London headquarters Simon will have responsibility for building strategic client partnerships and engagement with media agencies across Europe and the group's marketing and communication functions.
Simon joins Kelkoo Group at a pivotal period, following the announcement of a new Shopping Ads partnership with Google, offering retailers an average saving of 32% on total ad spend by bypassing the premiums faced by retailers on Google Shopping.
With over 15 years' experience in advertising, having previously held director-level positions at tech firms AOL and Microsoft, Simon has experience managing EMEA level trading deals for subsidiaries such as Omnicom, Publicis, Aegis and IPG. He joins Kelkoo from Hearst, where he held the position of International Trading Director.
Richard Stables, CEO at Kelkoo, comments: "We are delighted to welcome Simon to the group here in London. His appointment will ensure that we deliver even better value for our partner retailers, unlocking enhanced access to consumers and boosting return on investment. The recent struggles of flagship high street names such as John Lewis and House of Fraser, as well as success of online retailers such as Boohoo, indicates the scale of the shift to eCommerce. Retailers need to ensure that they offer a strong online customer experience and omnichannel options to compete with the major players in eCommerce."
Simon Reed, Commercial Director at Kelkoo, adds: "Kelkoo has a real opportunity to cement its position as an industry trailblazer. The group already manages 275 million offers daily, but we are targeting increased market share of the dynamic and ever-expanding eCommerce sector. I'm looking forward to playing a role in driving the continued growth of the sector."
Kelkoo Group recently announced its position as a Premium Partner as part of Google's Comparison Shopping programme. Ecommerce retailers can experience the same quality of traffic and access to potential customers on Google platforms as if they were partnered with Google directly, but at a fraction of the cost.
Source: Kelkoo Group