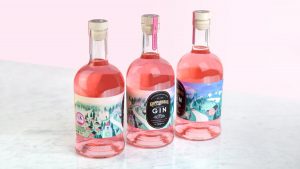 Swedish drinks maker Kopparberg is expanding into the competitive pink gin category with its new premium gin with packaging designed by Elmwood, the independent brand design consultancy.
Elmwood was appointed to create the design for the new Kopparberg Premium Gin bottle to reflect its brand expression of flavour, fun and provenance and create standout and desirability in a highly competitive category. The key challenge was to take Kopparberg's youthful audience and offer a more mature and sophisticated drinking experience, as well as take its strong heritage in flavoured ciders and give it give it credibility in the premium gin category.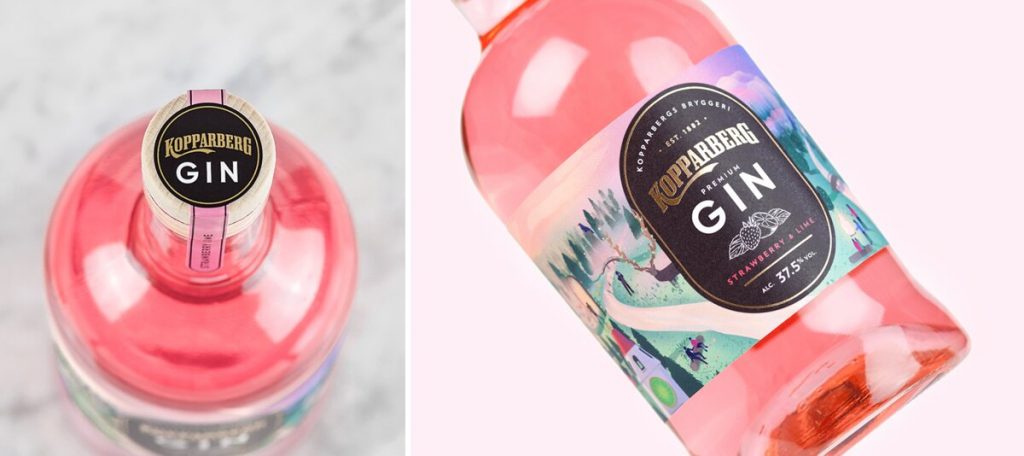 Inspiration for the design was rooted in the brand's purpose of unlocking the best times socialising outside with friends and came from Elmwood's initial idea of 'Expect the Unexpected'. This led to a collaboration with the illustrator Marcin Wolski on developing a visual style that is individual and yet fitting for both brand and product.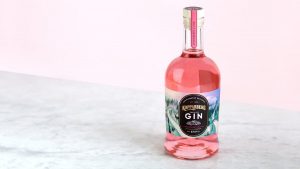 In order to create a truly unique offering in a fast-growing category, Elmwood's design took inspiration from Kopparberg's expertise in creating wild and wonderful flavour combinations and its vision to embrace the outdoors with friends. The story behind the illustration focuses on 'a journey from day to night with friends' and is often the time when Kopparberg is most enjoyed (Golden hours).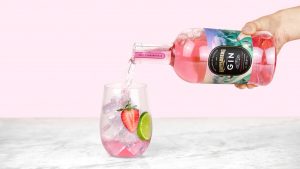 The landscape illustration takes the consumer on an unexpected journey of the wild and wonderful, drawing inspiration from Kopparberg's heritage, their unique fruit flavour combinations and their vision to embrace and enjoy the outdoors with friends. It captures the movement from day to night and the illustration hides unique finds that make drinking Kopparberg's Premium Gin a unique journey of discovery.

Rob Salvesen, Head of Marketing at Kopparberg, said: "Our unexpected gin, infused with strawberry and lime, deserved unexpected packaging and we absolutely love the story that the brand tells through the beautiful label and the journey it takes our consumers on."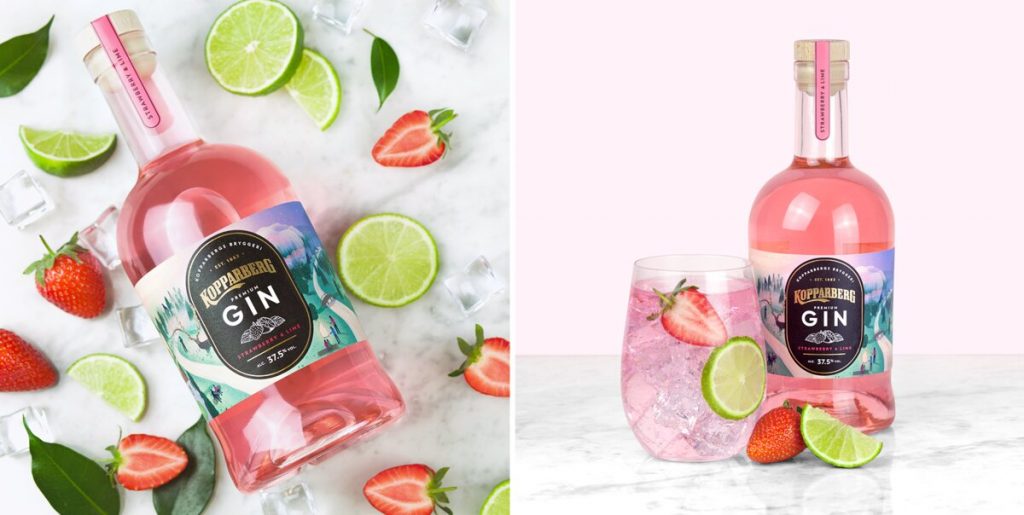 Kyle Whybrow, Associate Creative Director at Elmwood said: "In order to help create a truly unique offering in a cluttered category we worked closely with Marcin Wolski on a powerful illustration that provides a playground of colour and consideration, taking people on an unexpected journey through the wild and wonderful."
Source: Elmwood