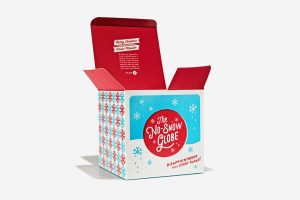 For the first time in 7 years it snowed across the UK. With snowfall becoming so rare, it didn't just make the front page of every major paper in the country – it was even celebrated. So the thought of losing it forever would be devastating.
Martin London saw this as an opportunity to get people talking about climate change again. Working with Plan B, the activists who recently launched a legal claim against the Government for inaction against climate change, they reacted quickly to create the 'No-Snow Globe' – snowless snow globes giving people a glimpse of our future Christmases if the UK Government doesn't revise their 2050 carbon target.
The 'No-Snow Globes' feature 3 depressing yet picturesque Christmas scenes, and not a single snowflake when shaken: There's "The No-Snowman", which shows children building a disgusting "snowman" of mud. As well as "The No-Snow Angel" and "The No-Snowball Fight".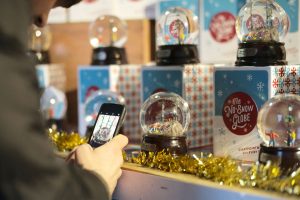 The intricate, micro-scenes inside the globes were 3D printed by Black Edge using a state-of-the-art stereolithographic printer. They were then hand finished and painted.
The 'No-Snow Globe' was sent to Prime Minister, Theresa May, demanding her to act on climate change before the globes become a reality. The plaque on her custom-made globe reads, "Climate change is in your hands, Prime Minister".
The globes were also sent, via social media, to infamous climate change deniers, including Lord Nigel Lawson and Katie Hopkins.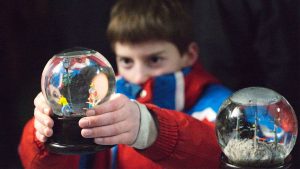 Consumers were able to get their hands on the disappointing globes when they went on display at a dedicated stand at the Broadgate Christmas Market in London, jostling for attention alongside the stalls selling regular Christmas snow globes.
The campaign will also roll out across social channels with a unique hashtag: #NoSnowGlobe and dedicated site, inviting people to sign Plan B's petition urging the Government to revise the 2050 carbon target before it's too late.
Stills of the globes were captured by the award-winning, internationally acclaimed photographer, James Day.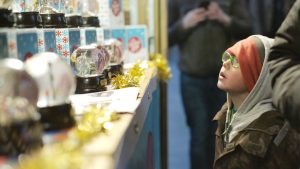 Daniel Fisher, executive creative director Martin London said, "Snow was a regular part of my childhood but last week was the first time my eldest daughter had ever seen it. The No-Snow Globe is a disarming way of communicating a very serious message about the planet we are bequeathing her generation unless we take action."
Credits:
Client: Plan B
Creative Agency: Martin London
Executive Creative Director: Daniel Fisher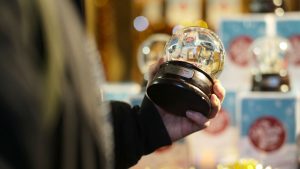 Copywriter: Francesco Grandi
Art Director: Lloyd Daniel
Head of Design: Aaron Moss
Web Design: Olivier Lafaysse / Aaron Moss
Head of Project Management: Mark Hawkins
Managing Director: Nick Simons
Senior Account Manager: Tom Woods
Photographer: James Day
3D Printers: Black Edge 3D
Source: Martin London