M&C Saatchi, The Pensions Regulator (TPR) and the Financial Conduct Authority's (FCA) ScamSmart revealed a new campaign to help consumers better understand the warning signs of scammers attempting to steal their pension pots.
Consumer engagement with pensions is often low until a time approaching retirement, and many are not aware of the tactics scammer's use or even that pension scams exist.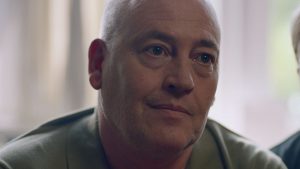 As such the new campaign, 'Don't let a scammer enjoy your retirement', aims to combat this by warning pension savers about scammers' tactics and encouraging them to check who they are dealing with by visiting the FCA ScamSmart website.
The TV ad cuts between a man on holiday having the time of his life on a jet ski, and Bob and his wife Cathy at home with Bob explaining how a scammer offering him a free pension review led to his 40 years of savings being stolen. It ends with the jet-skier racing off into the distance as the words "Don't let a scammer enjoy your retirement" then "Check who you are dealing with. Search ScamSmart" appear on screen.
By revealing that the man on the jet ski was the scammer that stole Bob's lifetime savings, the ad aims to evoke a visceral reaction from consumers which should in turn encourage them to always take the time to check who is contacting them. Ultimately, when it comes to pension scams, knowledge is power.
Targeting pension holders aged 45-65, the integrated campaign comprises of TV, social, digital and radio.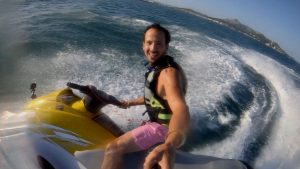 Justin Tindall, Executive Creative Director, M&C Saatchi, said: "Retirement is something that we spend our entire career saving for. The thought of 40 years' worth of savings being stolen from you by a scammer is a sickening one. This campaign aims to make that feeling all the more unpalatable by dramatising the scammer heartlessly enjoying the proceeds of his victim's hard earned pension."
Emma Stranack, Head of Business and Consumer Communications, FCA, said: "Pension fraud can have a devastating impact, as our campaign brings vividly to life. If someone cold-calls you about your pension, or offers a free pension review out of the blue, it's probably an attempt to steal your savings. Our message is clear –always check who you are dealing to when it comes to your pension. Visit www.fca.org.uk/scamsmart."
Source: M&C Saatchi