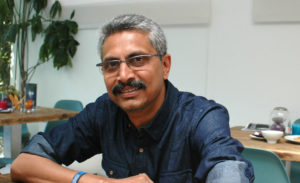 Mindshare is placing its FAST (Future Adaptive Specialist Team) integrated performance unit at the heart of its business going forward. According to the agency, FAST is an integrated service that joins together with traditional media planning and buying services, enabling maximum efficiency in driving insights, targeting, allocating investment, activating and optimising across all media.
To help with this, Gowthaman Ragothaman recently took over the role of Global Chief Strategy officer for FAST, moving from his position of COO at Mindshare APAC, which he held for over three years. During the Cannes Lions Festival, we had a chance to sit down with the man himself and get his views on his new role and the integrated performance unit:
"At the heart of FAST is the fact that all of us (as consumers) today consume 7GB of data a day. Right now, by the time we plan, execute and evaluate a project, six month pass, and that is not sustainable in this day and age. So the fundamental principal of FAST is that we are on the pulse of the consumers on a daily basis and use that to course correct our strategy in realtime, rather than after the project has concluded. It is supposed to get data, use data, get technology, use technology and deliver right format of communication – at the right time – to the client. And my role is to stitch all this together and provide the strategic direction for the future."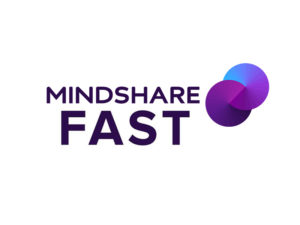 Having to be on the pulse of the consumers on a daily basis, gives Gowthaman an interesting insight into the Industry and he shared some of this with us:
"No sector within this Industry is the same. The way I see it is that we will eventually move towards some kind of sector specialism. There is a sense of commoditisation of the services," he said. "What is exciting to me is the ability of this (mobile) device and how it controls our life. The time spent on any media has tripled. So what has happened therefore is that all of us spend much more time interacting with some thing or the other, thanks to this device that is in our pockets."
"We are trying to commercialise this relationship with the mobile phone, which I don't think many people like, as it is intrusive and unmeasurable. For me, that is an opportunity under threat," he continued.
"The way I see this opportunity is how do I make this device friendlier? That's where AI and voice recognition comes into the picture – where it becomes your personal assistant. The relationship I'm building with my device, if it's well nurtured, then it can go a long way. But if it's not nurtured well, then we start making trivial relationships with some wacky innovations. This might reduce the belief in this medium. I think we are at the cusp of the 'Aha!' moment, but not there yet. I am consciously watching that space to see wether it is a bubble that is going to burst, or become another universe that we don't know yet."
Mindshare and their clients Unilever dominated the recent Lovely Mobile News Report, for work done in 2016, and Gowthaman thanked their clients for giving the agency the freedom to test the medium, which according to him led to the success that they had.
"We have learnt a lot about the mobile device in the last 18-months. But I still believe we are not innovating enough! We are definitely ahead of anyone else in this space, but that doesn't give us any solace. We should keep the momentum going," he said.
As for his favourite project from the last year, Gowthaman picked the 'Wall's Man 2.0' project from Thailand:
"We didn't do much, just replaced the Ice-Cream man with an app, and for me that was magical! To enhance an experience of existing conventional things is what we need to do. The project did that wonderfully and that to my mind was the one for me last year," concluded Gowthaman.
Listen to the FULL interview with Gowthaman below: