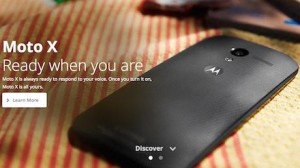 Motorola is readying an "unorthodox approach to marketing" to back the European launch of its forthcoming flagship smartphone the Moto X as it looks to build on the sales success of its predecessor the Moto G.
The stand-out feature of the Moto X smartphone, on sale in the UK from 1 February, is its touchless control which allows owners to perform functions such as setting an alarm or asking for directions by saying "OK Google Now" and following with their command.
For this reason much of the forthcoming marketing will focus on demonstrating the smartphone in innovative ways, rather than honing in on brand or specifications messages, according to Motorola Mobility UK vice president and general manager Andrew Morley who spoke to Marketing Week at the UK Moto X launch event in London on January 14.
He added: "The thing that will capture people's imagination with the Moto X is the usage…there are lots of use cases that when you demonstrate, people will say, 'wow', but [if we try to explain those use cases] in words people will say 'really?'.
"Any communications for this phone will have to be about the demo as that is where the product comes to life, so we will take a relatively unorthodox approach to marketing, putting out examples so people can see for themselves."
Morley could not reveal more specific details about the forthcoming product marketing campaign as Google is currently in a closed period as it prepares to reveal its latest quarterly financial results later this month.
However, it is likely the campaign will feature more of the "quirkiness" and "edge" that has been afforded to the company creatively since it was acquired by Google in 2012 – something Morley says was evident in the Moto X campaign in the US, where the smartphone has been on sale since August 2013.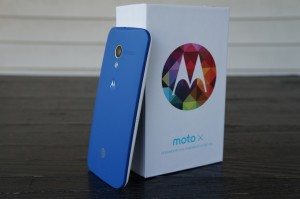 Morley said: "'Motorola: A Google company' is how we go to market. That endorsement from Google is a massive plus for any brand. For us Motorola has always been known for engineering, high quality, reliability and durability and with Google you get this exciting consumer focused web based business.
"We have permission with Google to focus on delighting the consumer in order to cut through and some of the more straight-laced restrictions we had before are not there, even our logo is now less US and corporate and there's more playfulness to the brand."
Motorola will be hoping to build on the success of the budget Moto G smartphone, which went on sale in the UK in November. At the time of launch Motorola's EMEA senior marketing director Marcus Frost described the phone as a "marketer's dream", filling the gap in the market between high-end expensive smartphones and budget devices.
While Morley could not reveal Moto G sales figures due to the company being in a closed period, he said the 16GB and 8GB versions were the top two best selling smartphones on Amazon.co.uk.
Motorola has a 1.8 per cent share of the UK smartphone market, according to comScore three-monthly average data for November 2013 – 0.7 percentage points behind its closest competitor LG.