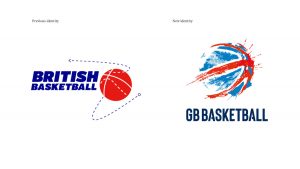 GB Basketball has unveiled a powerful new look, designed by brand, creative and digital agency Mr B & Friends, ahead of the U17 Basketball World Cup later in June 2018.
Together with photography and motion studio Shadowplay, Mr B & Friends has created a brand and graphic language that reflects the urban roots of the sport, appealing to a streetwise and diverse audience. The entire rebrand was delivered as part of a value-in-kind sponsorship with GB Basketball.
Steve Richardson, Executive Creative Director of Mr B & Friends, says, "We were thrilled to be a part of the transformation of GB Basketball and will be backing the team as they head for future success in the World Cup and beyond. As a creative business, we thrive when clients are open to brave ideas and collaboration. This is a complete first for us, creating an identity of this scale 'live' on the day, but the hard work has paid off. Basketball is all about the kinetic energy created by the bounce of the ball. We decided to reflect the impact and reach of basketball with a pop-up street art and film event."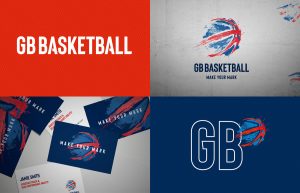 Lisa Wainwright, CEO of British Basketball, says, "We are delighted with the new brand for GB Basketball. The energy and impact chimes with our new vision and will help propel us to success as we target additional funding for the team going forward. We look forward to rolling this new brand identity out across all our assets in time, from team uniforms to website and digital."
Taking place in the massive Brabazon aircraft hangar, film and photography was used to capture the GB players in action. Basketballs were freshly painted in the colours of the Union flag and thrown repeatedly against a wall to create many splatter effects for the identity. Emblazoned with the line 'Make your mark' the resulting effect is an authentic, human-made brand that challenges and inspires people to get involved with the sport.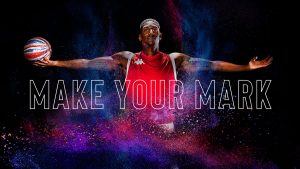 This new brand was revealed at an art gallery style event at Mr B & Friends studio where the actual prints from the day were on display, and given to invited guests and players.
The identity works in tandem with the GB Basketball Board's vision to improve basketball from grassroots to GB Teams by adopting a whole sport approach and working closely with basketball communities.
GB Basketball is the organising body for basketball in Britain and is responsible for national team players from 16 years old through to seniors. As the second most popular team sport for children aged 11 to 15, basketball is played by more than 200,000 people weekly. It's an inclusive sport – easy to play, accessible and diverse in its participants, yet it falls significantly out of sight when it comes to Government funding.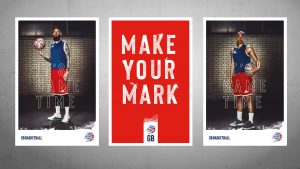 The sport was given a financial boost from UK Sport last month, which will support the players through the upcoming tournament, but more substantial funding is needed to secure its future success. With a new Board in place, a new vision and now a new energetic brand, GB Basketball is in the best possible position to stand out and secure new sponsors in the competitive arena of team sports.
Source: Mr B & Friends