Amazon Prime Video and AKQA has created an immersive theatrical and culinary experience to launch the upcoming Amazon Original series The Boys later in July. The show, based on The New York Times-bestselling comic, is an irreverent take on what happens when superheroes – who are as popular as celebrities, as influential as politicians and as revered as Gods – abuse their superpowers rather than use them for good.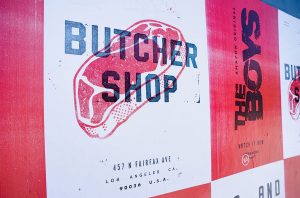 The titular vigilante group strives to take down the shady corporation Vought International and its corrupt superhero squad The Seven, and the real-life Butcher Shop now brings this crazy, messed-up world to LA's vibrant Fairfax pop-culture district. The Boys launches on Amazon Prime Video July 26th, in more than 200 countries and territories worldwide.
The dubious deli takes its name and ethos from one of the story's central characters, Billy Butcher, and will thrill visitors with interactive theatre and exclusive show previews, staged with lifelike Hollywood-level sets and props, while also serving up gourmet sandwiches designed by famed LA chef Ludo Lefebvre.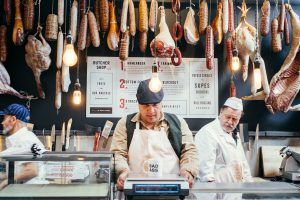 Over a two-day service, visitors will be immersed in exhilarating sights and sounds, taking part in the continual live action, and possibly getting a glimpse into The Boys' secret hideout for exclusive preview screenings, perhaps even encountering caged, captured 'supes'. Throughout, hidden references and coded messages will expand the story and draw patrons further and deeper into The Boys' world.
During the event, Twitch will live-stream the action to further audiences worldwide. The Butcher Shop's closing will also be fittingly dramatic, with an appropriate serving of shock value.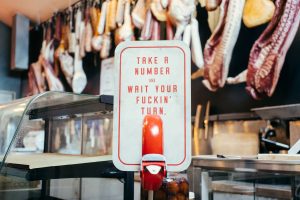 "Our goal is to creatively and artfully recreate The Boys' universe with an experience that's fully immersive and fun for fans, in the heart of LA's buzzing Fairfax district," said Mike Benson, Head of Marketing, Amazon Studios. "The Butcher Shop experience will capture the hearts – and stomachs – of comic-book fans and future The Boys fans alike, and it continues the work of Amazon Prime Video to lead the entertainment industry with experiences that connect fans in a deeper way to our series."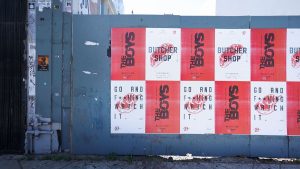 Ludo Lefebvre said: "I was immediately hooked on The Boys for its gritty nature, no-nonsense action and pure, unapologetic indulgence. It's everything I try to bring to my guests when I create food for them. So when the Amazon Prime Video team approached me with The Boys and the Butcher Shop concept, I couldn't wait to jump in and get to work, for the opportunity to deliver something as bold and as brave as the show itself."
The Butcher Shop experience recreates everything that makes The Boys so special, with a brash grit that will appeal to comic and superhero movie fans as much as to those who've reached 'do-good superhero' fatigue. The pop-up debuts with an invite-only party on July 25th, and then opens to the public on July 27th and 28th. It's located at 457 N Fairfax Avenue, Los Angeles.
Source: AKQA