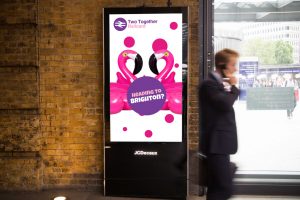 As the summer holidays approach, National Rail, the definitive source of customer information for all passenger rail services available on the National Rail network, has launched its first ever dynamic digital out-of-home (OOH) campaign to promote its range of Railcards.
After working with Blue 449 and OOH and location marketing specialist Posterscope, the dynamic digital out-of-home campaign aims to capture the attention of families and young travellers with pertinent offers on relevant Railcards.
The campaign blends first party data with data from Locomizer to identify prime screen locations in different audience hotspots to which the Liveposter platform will deliver highly targeted, contextual ads for the Family & Friends, Two Together and 16-25 Railcards.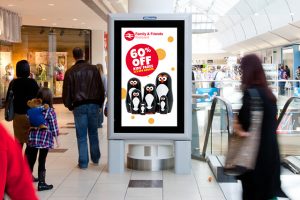 Using this dynamic approach will provide National Rail with the opportunity to activate campaign bursts throughout the year, and ad-hoc tactical activity around key events or milestones.
Launching this week, the campaign will be appearing in malls and train stations, nationwide, and across JCDecaux's LDN network until the end of the year.
Mary Gannon, Business Director at Blue 449, said: "The school summer holidays herald the start of a busy period for travellers, heading all over the country for family holidays, romantic breaks or action packed weekends. With a range of railcards to suit every audience, we needed a campaign that would present the right product or promotion to the right people at the right time and in the right place. We are excited to see our first ever out-of-home campaign for the Rail Delivery Group come to fruition and to be using the very latest innovations in the medium to ensure we can promote its products at key moments throughout the rest of this year."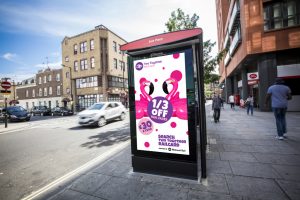 Michelle Varey, Head of Planning and Buying, Posterscope, added: "It's always exciting to bring new out-of-home advertising opportunities to our clients, particularly when they are so open to incorporating the best and most effective aspects of digital OOH into their campaign. With a wide range of products and complex group of target audiences, dynamic scheduling has enabled us to create a smart and engaging campaign for National Rail."
Source: Posterscope