Creating a rich mix of written and video content, kitchen appliances brand NEFF is working with TI Media to share the benefits of its innovative new Slide&Hide oven range with the premium publisher's woman&home and Ideal Home audiences.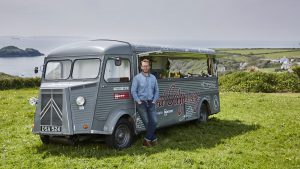 The campaign runs for two months until the end of September and is supported by social media amplification, as well as through POS presence, editorial support and rich media digital display advertising. OMD UK brokered the partnership.
Teaming up with chef and YouTube food busker John Quilter, the campaign takes readers on a Food Odyssey around the UK in search of the best local producers. Along the way, Quilter prepares a range of dishes from the produce he finds, all cooked in his funky Citroen mobile kitchen kitted out with NEFF products, including its Slide&Hide ovens.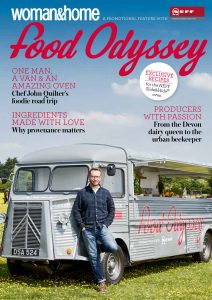 Central to the campaign is a six-part video series of exclusive recipes and the food stories of the regional producers Quilter met in the six stunning locations he visited. These will live on a Food Odyssey hub on woman&home. Two edits for each episode will be distributed as trailers across social media platforms.
In print, standalone Food Odyssey booklets will be available at point of sale in the stores of the NEFF dealer partners. Rich media Brand Skins and Mobile Interscroller formats have also been created to amplify the Food Odyssey content at scale.
In addition there will be social amplification from NEFF and the Food Buskers, plus woman&home newsletters and editorial mentions, in addition to supporting content in Ideal Home magazine and website. The videos will also be screened at The Big Feastival (August 24-26) where NEFF is a partner brand.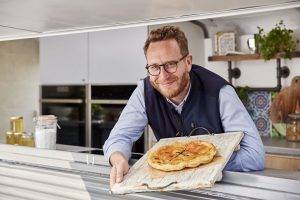 "Our partnership with NEFF perfectly demonstrates the power of quality branded content – a strong central idea born from simple human truths, brought to life in ways that will really engage a broad audience," said Jon Tickner, Strategy Director at TI Media's creative agency, The Foundry. "We're really proud of it, and the way NEFF and Big Dog have worked with us on getting so many important consumer touchpoints covered is another reason we think the results are going to be great."
The campaign's estimated reach across digital, social, print and POS, and through dealer outreach, is around 3.7 million people.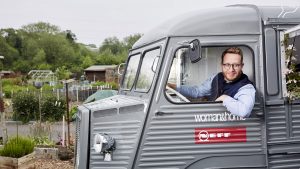 Commenting on the campaign, Jo Eyers, Group Marketing Manager at NEFF, said: "NEFF consumers are passionate about cooking and about the provenance of the ingredients that they use. The Food Odyssey provides the perfect platform to bring NEFF's unique Slide&Hide Oven to an audience of foodies. The delicious recipes that John created are a perfect way of showcasing the various features and will inspire NEFF users, old and new, to buy local produce and get closer to their cooking. The huge scale of this exciting partnership means production was no mean feat, but the team at TI Media did a fantastic job to bring the campaign to life and I'm so excited for the woman&home readers to see the outcome."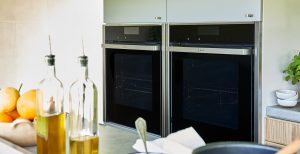 Quilter also enjoyed the experience, saying: "It was a fabulous road trip that reveals the depth of great produce the UK has to offer. I hope it inspires people to try it for themselves, as well as my recipes. NEFF's Slide&Hide ovens, which are genius at multi-tasking, certainly helped make the preparation a dream."
Faye Gilman, Executive Business Director, OMD, said: "As a brand new client to OMD UK, we are thrilled to kick start our relationship with NEFF in such an exciting and original way. The Food Odyssey is the perfect showcase for NEFF's fantastic range of appliances. By bringing the oven to the ingredients and learning about the provenance of local produce we have created an incredible series of short films which will inspire home chefs to get closer to their cooking!It has been fantastic to work with TI Media and Food Busker, John Quilter on this project and we look forward to seeing some fantastic results."
Source: TI Media