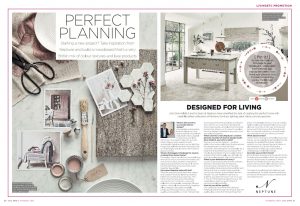 Furniture brand Neptune is among the first advertisers in the UK to pioneer the first commercial use of Pinterest's new Pincodes through a print and digital campaign in partnership with lifestyle publication Livingetc, combining advertorial, product placement and social.
The campaign, created by the newly branded TI Media (formerly Time Inc. UK), involves Neptune's sponsored feature in the current edition of Livingetc's House Tours print supplement displaying a Pincode, which readers can scan using the Pinterest App to see more information about the products featured. Items from the advertorial were also featured in recent lifestyle event Livingetc House Tours live, allowing readers to see and try the products first hand.
"We're excited to be one of the first to experiment with Pinterest's new Pincodes," explained TI Media's Social Commercial Director Alex Futcher. "It allows Livingetc House Tours readers to pin products from the advertorial directly to their own Pinterest board or go directly through to the Neptune site to purchase. Not only is this a great piece of publisher and platform collaboration, the early results are looking really positive. It's a great example of how brands can bridge the print/digital gap to increase engagement and boost sales."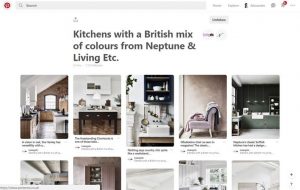 Commenting on the campaign, Fiona Strang, Marketing Director at Neptune, said: "Our customers really engage with the content from our own Pinterest boards as well as those from other brands, other magazines and other users. Our Pincode has been a really valuable and interesting test to see how Livingetc readers respond to the new technology. It's been a great success."
Pincodes were recently introduced by Pinterest, the visual discovery engine, to enable people to be inspired by what they see in the real world and are the next step in visual search by providing new ways to find ideas to try and products to buy. Pincodes are custom codes that can be scanned with the camera in the Pinterest app to discover curated ideas, products and other content on Pinterest from brands and publishers. Each Pincode links to a board or a profile on Pinterest and brands can share them anywhere such as in-stores, on packaging, in magazines, ads, on leaflets and more.
The campaign was the result of a four-way collaboration between Neptune, agency A.R.T Media, TI Media and Pinterest.
Source: TI Media