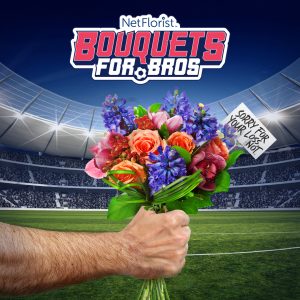 What do South African men think about every six seconds? That's right. Football. English Premier League Football, to be precise. Some would say they love it more than their, well, loved ones.
NetFlorist, South Africa's biggest online florist, decided to take advantage of this by creating a selection of commiseration flower arrangements called 'Bouquets for Bros' so that guys could poke fun at their mates when their Premier League team loses.
To kick-off the campaign, HelloFCB+ built an AI tool that links up to all the live scores and relevant hashtags of every Premier League match. At the end of each game, the tool automatically creates a unique banner featuring the game's score and then immediately hijacks the heated Twitter football conversation in real time.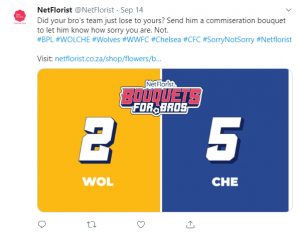 Fans are then led to the 'Bouquets for Bros' page where they can choose from 20 individually designed and colour coded commiseration arrangements to send to their mates, to really rub their noses in it.
Mike Barnwell, Chief Creative Officer at HelloFCB+, said: "Guys tend to show affection for one another through banter and 'dissing'. So, we figured, what better way to do this than by getting them to send each other huge bunches of flowers to say how sorry you are for their loss, not!"
The offbeat campaign is set to run throughout the full Premier League season, featuring all 380 matches, giving guys ample opportunity to let their mates know how they really feel.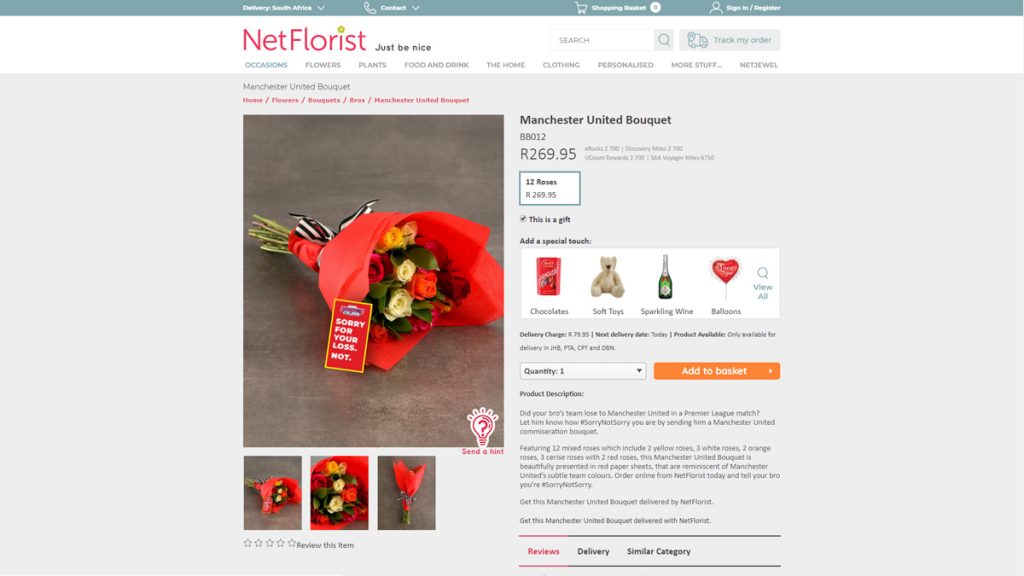 Source: HelloFCB+