CollectPlus, the UK's largest independent store-based delivery and returns service, has created a short film called A Coat Tale to highlight its partnership with Hands on London and their Wrap Up initiatives in London, Birmingham and Manchester which will once again be collecting unwanted coats and distributing them to a variety of causes across the UK for the homeless, elderly and others in need in the lead up to Christmas.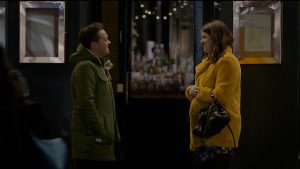 Directed by Nick Tree who has previously created content for brands including M&S, Harrods and Reiss, A Coat Tale is now live on YouTube. The short film encourages viewers to give their old coats a new lease of life by keeping someone warm this winter. It tells the emotional back-story of a coat donated to Wrap Up London, by following a woman who wears her coat during various key moments and milestones in her life with her partner; from their first date to a marriage proposal on Brighton beach. She then packages up her coat for Wrap Up London and donates it via CollectPlus. The film ends  with the new owner putting on her (donated) coat at Divine Rescue in South London.
CollectPlus will be supporting Wrap up Manchester, Wrap up Birmingham and Wrap up London  for the fourth year running by providing shipping labels which people can use to send their unwanted coats to the charity, from any of CollectPlus' 7,000 Parcel Points across the UK. They simply need to visit the CollectPlus website, download and print out a label and attach it to their package before dropping it off at their local CollectPlus Point. CollectPlus has also donated 750 free labels, with each label allowing up to 10kg of coats to be sent in one go.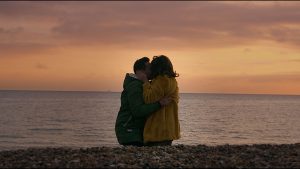 Commenting on the partnership, Catherine Woolfe, Marketing Director at CollectPlus, said: "We are extremely proud to be supporting this great cause for the fourth year in a row, helping to give everyone in the UK a chance to donate a coat to someone in need this winter. Our film 'A Coat Tale' highlights that spirit of giving and how easy it is to take something that you might not want or need and give it a whole new lease of life.  By demonstrating how simple it is to donate using CollectPlus, we hope it will inspire even more people to support Wrap Up London, Birmingham and Manchester this year."
Jon Meech, CEO of Hands on London, said: "CollectPlus' powerful 'A Coat Tale' film demonstrates how easy it is to donate a coat, and how huge the impact can be. The simple donation of a spare or unwanted coat not only helps to keep a person warm, it can also help to save their life. With the number of people in the UK living in crisis on the rise and colder temperatures closing in, many vulnerable people are exposed to the elements. We are delighted to once again have the support of CollectPlus in our campaign to help Londoners who need it most."
Source: CollectPlus