Mobile-bank bunq introduces 'Truth, Lies and Banking', a film set out to cause a stir in the banking world.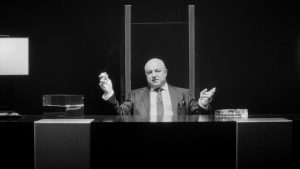 The video, crafted by independent creative group Amsterdam Worldwide, features Jason Coghlan, once one of Britain's most dangerous men, as he reveals how banks 'charge' custo- mers in ways they might not be aware of: monthly costs for 'free' accounts, ATM charges, fees for canceling cards – to name a few.
Ali Niknam, co-founder of bunq, said: "User experience is the single most important thing to us at bunq. That means no branches, no queues and certainly no shady investments or hidden fees. We wanted to make a film that opens up a discussion around the issues of today's banking world and we're sure this will raise some eyebrows."
Brian Elliott, CEO & Founder of Amsterdam Worldwide added: "Truth is stranger than fiction – especially in banking. Around the world in recent weeks and months the revelations about the practices in the industry of hidden fees and shady dealings are one that you could hardly make up if you tried. We want to get people to, as our hero and reformed bank robber Jason Coghlan says: 'wake up'. We also want to provoke a wider public discussion by giving artists a platform to express themselves."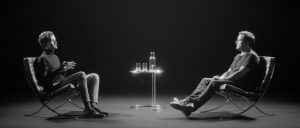 Moritz Grub, Executive Creative Director and founder of Amsterdam Berlin said: "Bunq's mission is unlike any other, so who better to launch it than an ex bank robber, a war photographer and
a tattoo artist?"
Truth, Lies and Banking is also part of a bigger art project : 'The Art of Banking'. This ongoing cultural series will feature young artists' critical thoughts on the traditional banking world. It will be hosted in cities across Europe and includes film, photography, painting, street and installation art.
The first two art pieces of the series to come are films 'Withdraw Yourself' and 'A Traditional Investment'. 'Withdraw Yourself' features the work of tattoo artist Louis Loveless as he questions the position of the banking system in our lives. 'A Traditional Investment' is an unapologetic look at banking investments in war zones, through the eyes of international war reporter Robert King.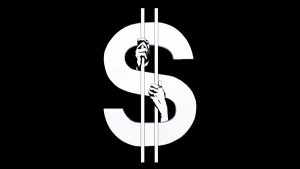 Credits:
Client: Bunq
Agency: Amsterdam Berlin
Production: Amsterdam Berlin
Director: Moritz Grub
Creatives: Vito Catalani, Max Braun
Dop: Kevin Klein
Client Service Director: Agathe Wiedemair
Producer: Brian Barth
Source: Amsterdam Worldwide