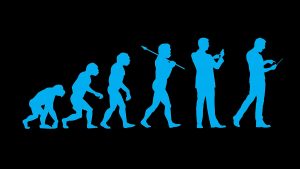 Keep up or get left behind. Businesses, and creative and marketing agencies in particular, need to accept that with advancing tech, newer and better propositions, and the rising expectations of today's consumers, what worked a treat yesterday won't necessarily cut it tomorrow.
We need to focus on developing new model propositions that deliver commercial success, for us and our clients, and it starts with fostering a culture of relentless improvement. Whether you embrace it or resist it, it's clear that change is the new normal, and success increasingly depends on how well you respond to it.
Look at how Just Eat has changed the culinary landscape. From a basement outfit in Denmark to swallowing Hungry House whole and entering the FTSE 100, founder Jesper Buch's original frustration at not being able to buy a pizza online has morphed into a byword for ordering in.
It brings thousands of traditional takeaways together with one visual identity and brand campaign, Magic is Real. Just Eat doesn't own anything, it doesn't buy anything or sell anything, it just picks up a commission using the latest tech. And yet it's a brand that millions of people credit with driving innovation, choice and convenience into their lives. It's set to hit £11.2 billion in the UK by 2021, following 34% growth in 2016 – it's bigger than Sainsbury's and Morrisons!
According to market researchers NPD Group, home delivery is racing ahead of eating out, we eat more takeaways than anywhere else in Europe and the smart phone is our tech device of choice. Jesper Buch developed a new model proposition that responded to all these factors – and the rest is history.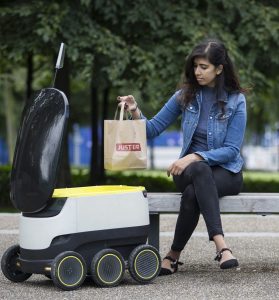 The Drivers of Change
It is crucial to understand the nature of change around you. Every market is different, and it varies over time, but in most cases (as Just Eat demonstrates), it is driven by new technology, new consumer experiences and new competitors.
As consumers, we're more demanding than we've ever been. Businesses and brands know that if their offering doesn't match up to that of a rival's – or compare with what's going on in other sectors – the target consumer is likely to move on before you can say, 'Please hold, your call is important to us.' There are no second chances because expectations have shifted for ever.
Ocado, Uber, Netflix, Deliveroo, Amazon and so on are all giving consumers improved performance and value for money. Those consumers now expect similar wherever they spend their hard-earned cash. If you and your clients don't offer it, someone else will devise a new proposition that does.
Reappraising Need
So how can creative agencies adapt their propositions, and those of their clients, so that existing consumers are retained and new ones attracted? Begin with a thorough reappraisal of what the target consumer needs. Don't limit your perspective to a specific sector – look outside of it for inspiration and ideas.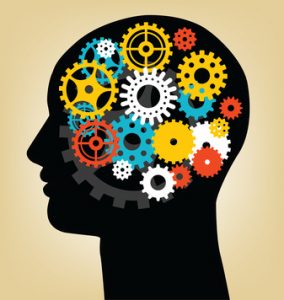 You need to gain a clear understanding of what you and your clients want to 'mean' to target consumers. How is the meaning of a brand's key associations, its perceived qualities, changing? Is 'healthy' or 'luxurious' or 'convenient' still the same thing in consumers' minds? What can you do to keep up to date with the trends affecting people's perceptions of it?
As you map out the strategic shifts you need to make, don't feel you have to transform everything. Focus instead on embedding a culture of relentless improvement so that everyone in your organisation is always focussed on responding quickly to new client and consumer needs.
It is not easy to do. Few businesses are set up to respond to changes in the world around them. They lack the skills in-house, their processes are typically geared to efficiency in what they're doing as opposed to questioning whether what they're doing is what consumers need, and there is rarely the sort of 360-degree support that these change projects need.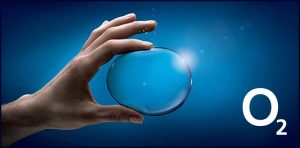 However, there are many examples of businesses that are beginning to do it well. Look at O2. It had become so focused on customer acquisition and the targets set out in its five-year strategy that it was ignoring its 30-40% churn.
The decision was taken to shift the focus to retention and loyalty. Emotional platforms, such as the 'random acts of kindness' initiative and the O2 Long Weekend were introduced, which created emotional attachments through sponsorship of the O2 Arena. Retention rates improved as a direct result of this response.
Similarly, Forever Beta took a start-up approach with Absolut Vodka and set up Absolut Labs to quickly and cost-effectively test new ways to deliver great experiences to consumers and better connect with them. The hugely successful Absolut Reality project was born, inviting consumers to VR gigs and club nights, with 5,000 VR headsets selling out in under two hours.
New Challenges
There are many more examples out there. This is not blue-sky thinking; it is already happening. It is important not to get carried away, though. People will still be people in ten years' time. They'll still be motivated by the same core desires and needs. They'll still be responding to brands and using them as a shortcut for many things, including value, quality and social status.
The challenge for creative agencies today is to search for answers to the most complex business challenges facing clients, and surprise those clients with fresh ideas. In a world of continual change, it is the agencies that are set up for relentless improvement that will thrive and innovate – and take their clients on an exciting journey with them.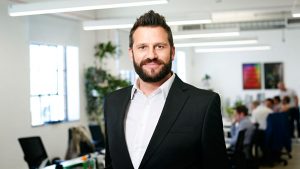 Article by Robin Gadsby, CEO, Forever Beta
About Robin:
Robin Gadsby is CEO at Forever Beta, a creative communications company that is driven by relentless improvement, creating an exciting and responsive environment for talent and ideas to thrive. It delivers strategic and creative solutions for the world's most progressive brands, where the answer is rarely pre-prescribed with clients including the Co-op, HTC, RAC and Google.
Source: Forever Beta