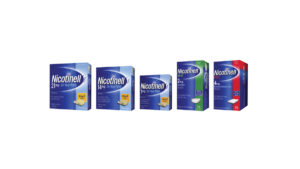 Nicotinell, one of the UK's favourite lozenge brand, is proud to be working alongside Public Health England to raise awareness in the category for 2017's Stoptober event. The collaboration aims to trigger significant numbers of quit attempts by increasing motivation to quit and providing tools to make the process easier. The GSK owned brand, will be supporting the campaign with Stoptober POS material across the range, including patch, gum and lozenge, to encourage its consumers that they can do more to feel better every day.
Stoptober, positioned within the wider, 'One You' brand, is a campaign that was created by Public Health England in 2012. 'One You' is the Public Health England brand that helps adults across the UK avoid future diseases caused by modern life. The campaign encourages smokers across England to take up the challenge to stop smoking for 28 days in October, and with research showing those who stop smoking for that timeframe are five times more likely to stay smokefree, Nicotinell is proud to support this challenge as one of the leaders in the category.
Stoptober is back! Join now and quit smoking from 1 October https://t.co/JNky3R1gXB #Stoptober2017 pic.twitter.com/v44i0oxVaE

— PublicHealthEngland (@PHE_uk) September 21, 2017

The Stoptober campaign includes the following tools to assist quitters:
Face-to-face support from healthcare professionals
A smartphone app, 28-day email support service during October and support on social media from Facebook bot services
Information and clarity on the use of Nicotine Replacement Therapy to suppress cravings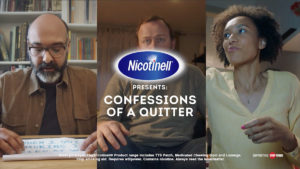 Carolin Kröner, Nicotinell Brand Manager at GSK, comments: "As the UK's favourite lozenge brand in the category (21% market share), we feel Nicotinell is perfectly placed as one of the market leaders to work alongside Public Health England, to help increase the impact of its Stoptober event. With our digital support and POS material, we know this will create noise in the category and ultimately drive shoppers to stores. Stoptober offers pharmacists and retailers the chance to get involved and provides a great sales opportunity to increase impact and drive market focus in-store, through one of the main category events of the year.
"There are still around eight million smokers in England and smoking causes almost 80,000 deaths per year showing how important campaigns such as Stoptober are. As a brand, our consumers' well-being is at our heart and we want to help encourage pharmacists and retailers to understand how they can support their shoppers in their journey to being smoke-free."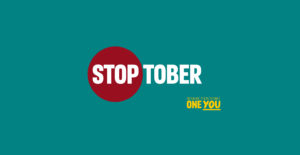 As an official partner, Nicotinell will also be supporting Stoptober through branded digital banners and iVideo's which will be live for the first two weeks in October on Facebook. The creative will show the 'confessions of a quitter', a series of stories presenting the trials and tribulations from those who have started or completed their journey of quitting smoking.
The brand is also introducing a new claim from September 2017, that Nicotinell helps to relieve the five most common withdrawal symptoms of quitting including; anxiety, frustration, restlessness, irritability and cravings. Stoptober POS material will be available from mid-September to increase awareness before Stoptober across grocery and pharmacy channels.
Source:Â GSK