Ogilvy UK and mental health campaign Time to Change launch the first instalment of their latest campaign, tackling the stigma around mental health by urging everyone to 'Ask Twice' if someone seems to be having trouble, at work or at home. The humorous spot carries an important message that even if someone claims to be doing fine, there might be an underlying need for them to talk or seek further support. After the success of 'Be In Your Mate's Corner', a campaign to raise awareness around mental health, Time to Change wanted to turn intended action to real change.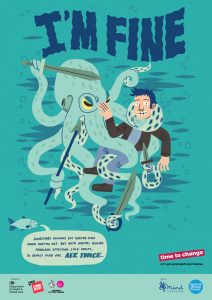 Research shows the average Briton falsely states 'I'm Fine' up to 14 times in just a week – taking that insight, the creative idea grew around the need to get to how someone is actually feeling, normalising the act of talking about mental health in an honest, open and constructive way. Men helping their friends in times of need is nothing new – but the campaign encourages them to feel the same about conversation around mental health. As well as Ogilvy working on the creative execution, Time to Change worked with Ogilvy Consulting's behavioural science practice on the campaign as well.
The first film, targeting adult males, is set in the wilderness. One man stands admiring the surroundings, while his friend is lying under a heavy chopped log. Turning around to see him in trouble, the man asks if he's alright – before a woodland squirrel appears to recommend he asks twice. Eventually, the man under the log agrees he could do with some help. A second film, aimed at young adults, will be released at the end of October.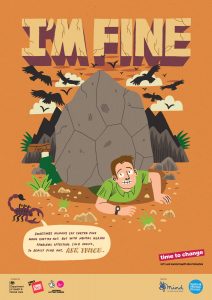 Jo Loughran, Director of Time to Change said: "We're really excited to be launching the next phase in our campaign to encourage not just conversation, but real action across the country. There are still 1 in 4 adults and 1 in 10 young people who experience a mental health problem in any given year. We hope these films will give more people the confidence they need to be there for a friend who may be struggling."
Jules Chalkley, Executive Creative Director, Ogilvy UK said, "We wanted the campaign to tackle the serious issue of mental health in a way that connects with our audience and to break down the preconception that asking for help from a friend when you're struggling isn't something you do. With 'Ask Twice', we're building on the call for awareness with action. Whether you see the campaign on TV, social media, in the pub restrooms or even on a beer mat, we're going one step further in showing how people can actually help."
The campaign can be seen across social channels, pub posters, beer mats and radio. Time to Change will be following up with a campaign burst targeted at young people at the end of October along a similar creative theme. Ogilvy was appointed by Time to Change in September 2016, working with the charity on a five-year campaign to shift the attitudes toward mental health throughout England.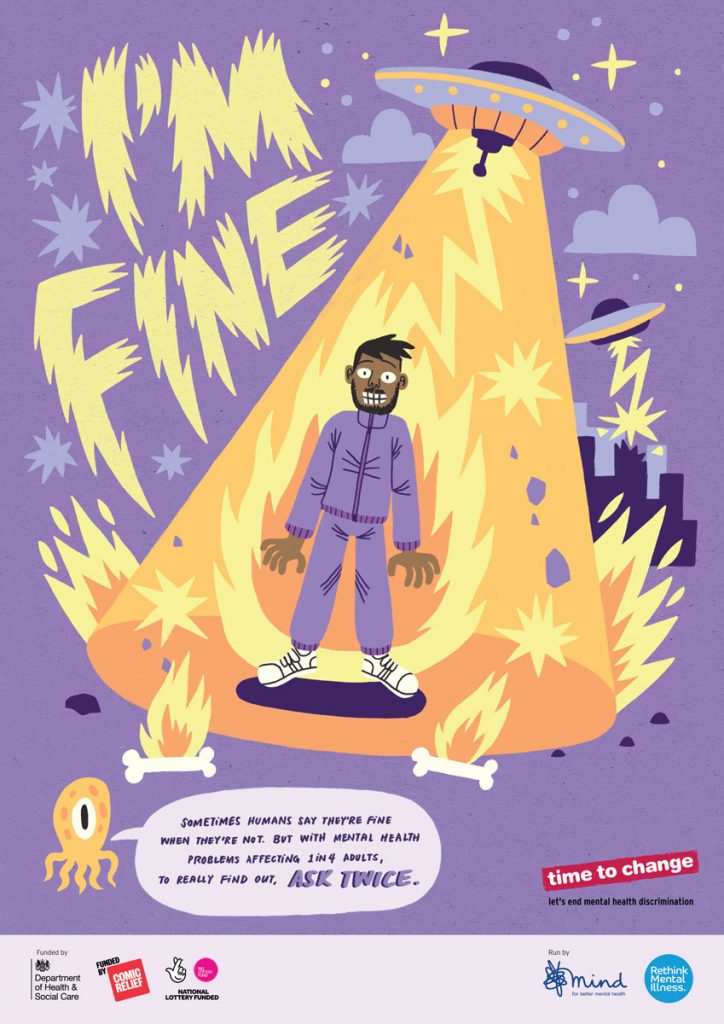 Source: Ogilvy UK