Old Speckled Hen, one of the UK's premium ale, has gone back to its advertising roots and given Henry the Fox a modern twist. 
Created by independent creative agency isobel and its newly formed comedy department, the new brand campaign features a fresh version of Henry, making interesting and amusing observations about the world around him. The work features a new campaign line – Drink Curious.  
Playing the role of a stand-up comedian, Henry makes jokes about any topic that he sees fit, from the state of our politics, through to our reality TV and celebrity worshiping trends. He does so in a lighthearted and insightful way.
Henry first appeared in Old Speckled Hen advertising in 1994, and 25 years on isobel has worked with the same illustrator Gary Andrews to create the new campaign. However, the team has given him a modern twist, making him relatable for today's wider and more varied beer consumers.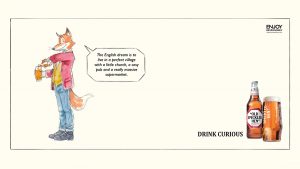 This is the first work to come from isobel's recently formed comedy department, led by comedian and broadcaster Mike Shephard. The campaign breaks on Saturday 5th October across OOH, VOD, Digital and social. 
Rob Fletcher, Creative Partner at isobel states: "Old Speckled Hen is no ordinary pint. It appeals to curious drinkers and our campaign has a curious nature about it, driven by the world of stand-up comedy.  Stand-up comedians have a unique take on the world we live in, and this is what we based Henry's character on, which stays true to the Old Speckled Hen beer and brand."
David Spencer, Marketing Controller for Old Speckled Hen states: "We've given our much-loved beer a fresh look and feel this autumn, and we're determined to introduce Hen to a new generation of fans. We know beer drinkers these days are forever curious to try new beers, and that's where Henry comes in. There's a brilliant, unique flavour to discover and it's right under your nose."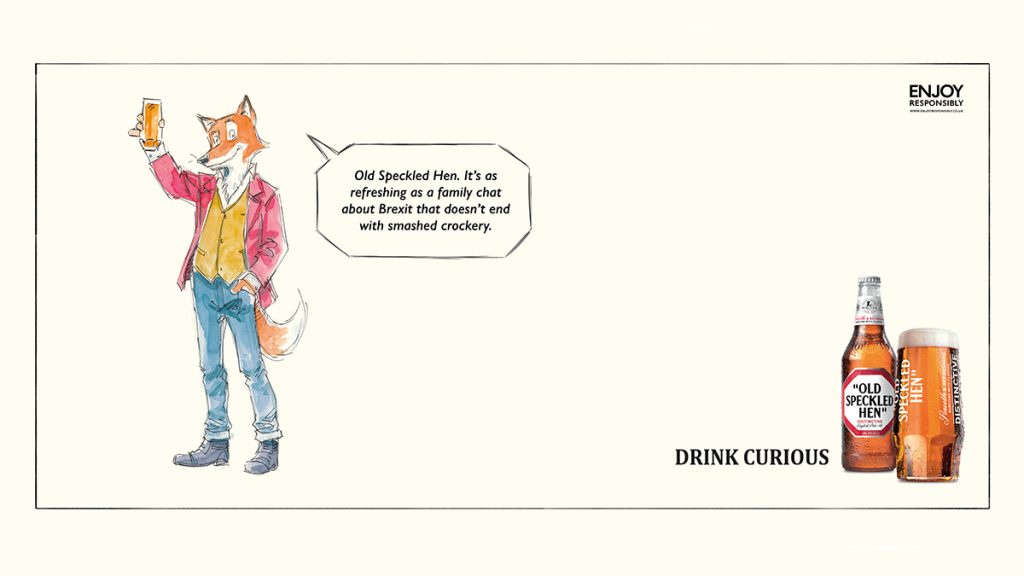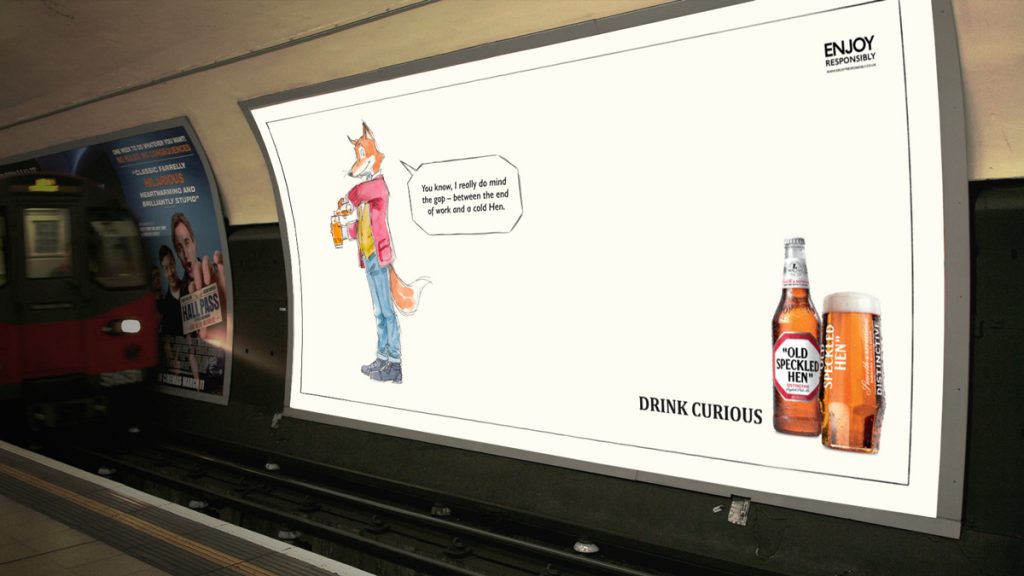 Source: isobel