The Premier League is under fire at 2018's Brighton's Pride Festival, where its attitude towards homosexuality will be criticised. The protest has been organised by Paddy Power, who are partners of Brighton Pride, which is the country's biggest LGBTQ event.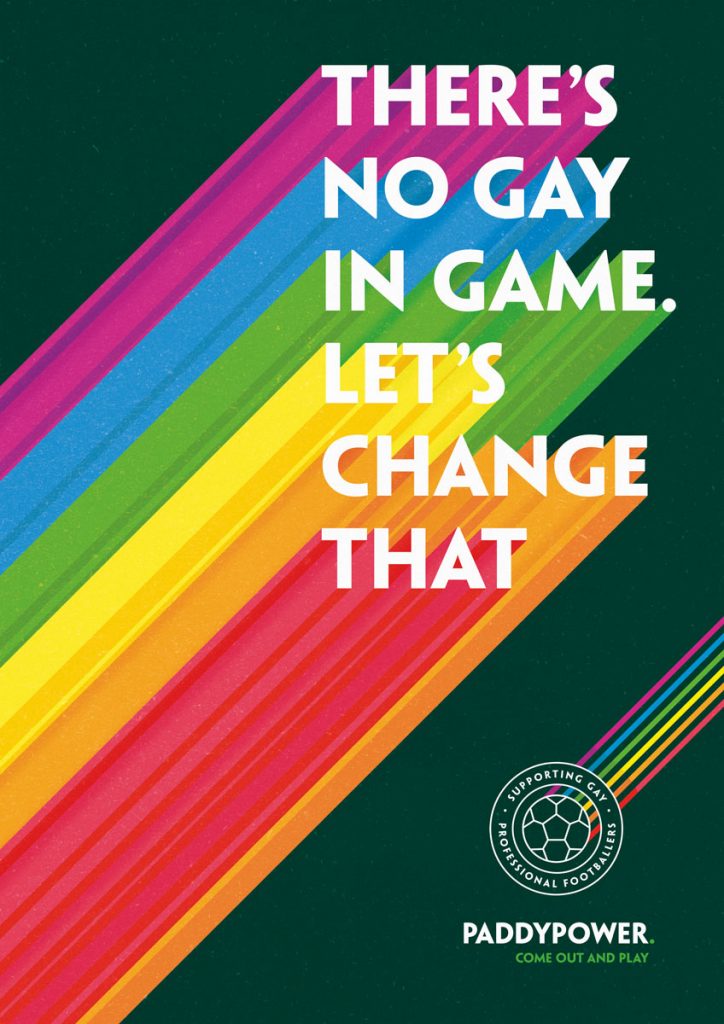 Details of the exact nature of the activation have been kept under wraps, though the bookmaker have confirmed that they've redesigned their iconic 'Paddy Pants' and released a bespoke 2018 Pride Edition.
Around 5,000 pairs of the rainbow-adorned underwear will be fired into the crowds by a fleet of winged male models, dubbed "Paddy's Angels".
Premier League clubs must submit their final squad lists for the season in August. Paddy Power's stunt intends to highlight the 'statistical anomaly' that NONE of the 500 or so players registered is openly gay.
There are more than one million people in the UK who identify as being LGBTQ.
The Irish betting firm is blaming the environment within football for not supporting players who might want to come out – in 2017, FA Chairman Greg Clarke said he was aware of at least two gay Premier League players, and that he was "personally ashamed" that neither feels safe enough to come out.
This isn't Paddy Power's first foray into tackling LGBTQ issues in football.
They pioneered and launched the Rainbow Laces campaign, which got universal backing across the game. And, during the World Cup, they donated money to LGBTQ causes every time Russia scored, raising £170,000 for the Attitude Foundation, which will support the LGBTQ community in football, and earned praise from MPs.
Spokesman Paddy Power said: "The world's best-watched league should reflect the community around it – in the UK, one in 50 people consider themselves LGBTQ. And yet, in the Premier League, not one player is openly gay. So we're calling on the league to boot itself into 2018, and create a welcoming environment for its first gay player. We think an out gay Premier League footballer would have an extraordinary effect not just on the LGBTQ community, but society in general. They would spearhead profound change and, club colours aside, that's something we support more than anything else."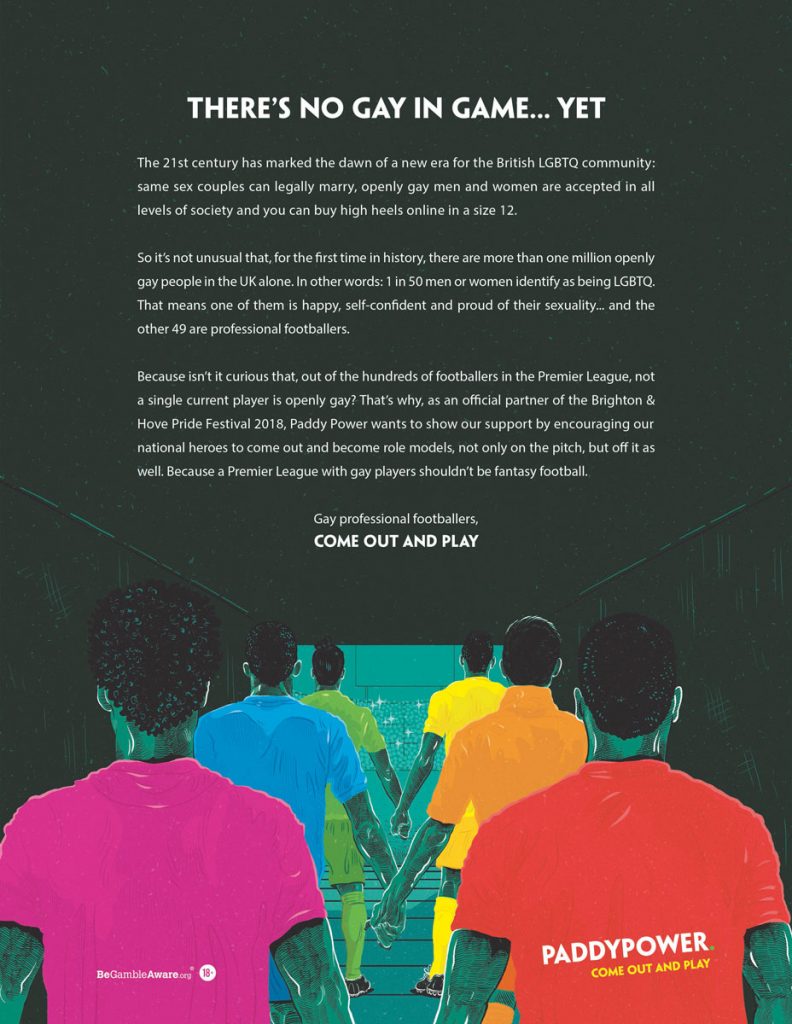 Source: Paddy Power