To promote its relationship with UberEATS, McDonald's releases two new 60-second spots which take a look at the real reasons we end up getting take out.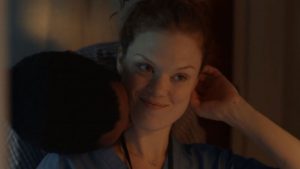 Created by Leo Burnett London and directed by Tony Barry at Knucklehead, 'Passing Ships' and 'Play Date' subvert the fast food advertising genre to feature two very real-life, emotive and relatable situations, all shot in an intimate way with a non-predictable stroyline.
'Passing Ships' reveals the challenges of a loving couple who's vastly different work schedules mean there are rare special moments together.
'Play Date' tells the story of a frazzled dad who's pushing his entertaining skills to the max for an excitable bunch of kids. In both situations, they save precious time, getting McDonald's ordered in through Uber Eats.
With two very different sentiments involved in each ad, touching and emotive vs. upbeat and fun, Leo Burnett enlisted the services of Finger Music to score both spots.
Seasoned composer Anthony Adams and up-and-coming singer Lulla provide the bittersweet symphony for 'Passing Ships.' As Lulla's delicate vocals glide over a sentimental piano instrumental, audiences feel for the yearning couple who rarely have the chance to spend time together.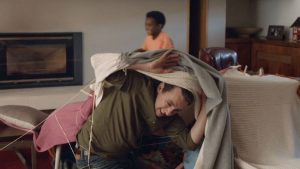 For 'Play Date,' old bandmates Christopher Phelps and Sam Burden teamed up to produce a more buoyant song, reflective of the frenzied energy of the characters. Plucky guitars and an upbeat folky tempo provide the soundtrack for chasing kids around the house.
Executive Producer at Finger Music, Clare McGrath says: "For 'Passing Ships,' we wanted something that would help tell the story without being too sad or downbeat – the couple isn't breaking up! It's a story about a modern couple who are in love but are working hard– a story most people today can relate to. In this crazy busy world, it's the little things that count in a small moment for two people. For 'Play Date,' we wanted something upbeat, fun, and authentic – nothing that felt contrived, but complemented the visuals easily. It helped to tell the story of a dad left alone with several kids and the fun and mischief they get up to!"
Source: Finger Music