Robinsons has launched a new series of idents to support its sponsorship of James Martin's Saturday Morning, promoting its Fruit Cordial range.
The idents, created by Saatchi & Saatchi London, once again feature Robinsons Fruit Cordial's most sophisticated ambassador, played by Samuel Jones, offering advice for dinner party hosts.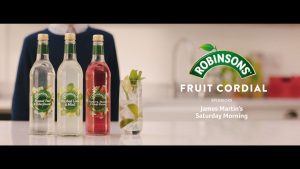 Each of the eight new idents show the young, highly refined boy informing the viewer of a different 'dinner party tip for grownups,' all ending with a perfectly served glass of Robinsons Fruit Cordial. His calmly delivered advice ranges from "Napkins are origami animals in waiting" to "It's important to set the ambulance (ambience)." The confident and composed young figure shows us that Robinsons Fruit Cordial is the perfect accompaniment to even the most sophisticated of dinner parties.
The idents will run throughout the second series of James Martin's Saturday Morning which begins on 1st September 2018, on ITV. The sponsorship was secured by m/SIX.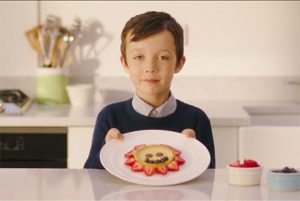 The ads promote the full range of Robinsons Fruit Cordial.
Bruce Dallas, Marketing Director at Britvic, said, "The launch of Robinsons Cordials has really strengthened the brand's offering by providing adult consumers a premium squash from a trusted household name. We can already see from the sales performance that the range is proving a big hit with consumers and, as a result, is popular with customers as well."
Kate Stanners, Chairwoman and Global CCO, Saatchi & Saatchi, said "I'm so happy to see the return of this wise young man, and to hear his invaluable advice! Sponsoring Saturday Morning is a great platform for Robinsons Fruit Cordial, and a perfect chance for us to continue to develop this hilarious character."
Source: Saatchi & Saatchi London