To launch its new flagship model Galaxy Note 8, Samsung teamed up with creative agency Guns or Knives to create a spectacular, one-of-a-kind activation, 'Do Bigger Things'.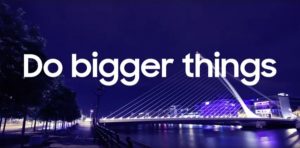 Samsung continues to push the boundaries of the category with its latest highly-anticipated handset: with more RAM than many laptops, Galaxy Note 8 is the technology giant's most powerful phone to date. The handset is equipped with the company's most precise stylus S Pen yet (perfect for on-the-go illustration and editing), which complements the huge 6.3" screen.
Tasked with launching the global 'Do Bigger Things' platform in Ireland, Guns or Knives set out to capture the nation's imagination by pushing the boundaries of vision and how it can interplay with technology. The agency identified architect Santiago Calatrava's harp-inspired Samuel Beckett Bridge in Ireland as the perfect icon. Creating a truly unique activation they bring the bridge to life for Samsung, making the harp playable.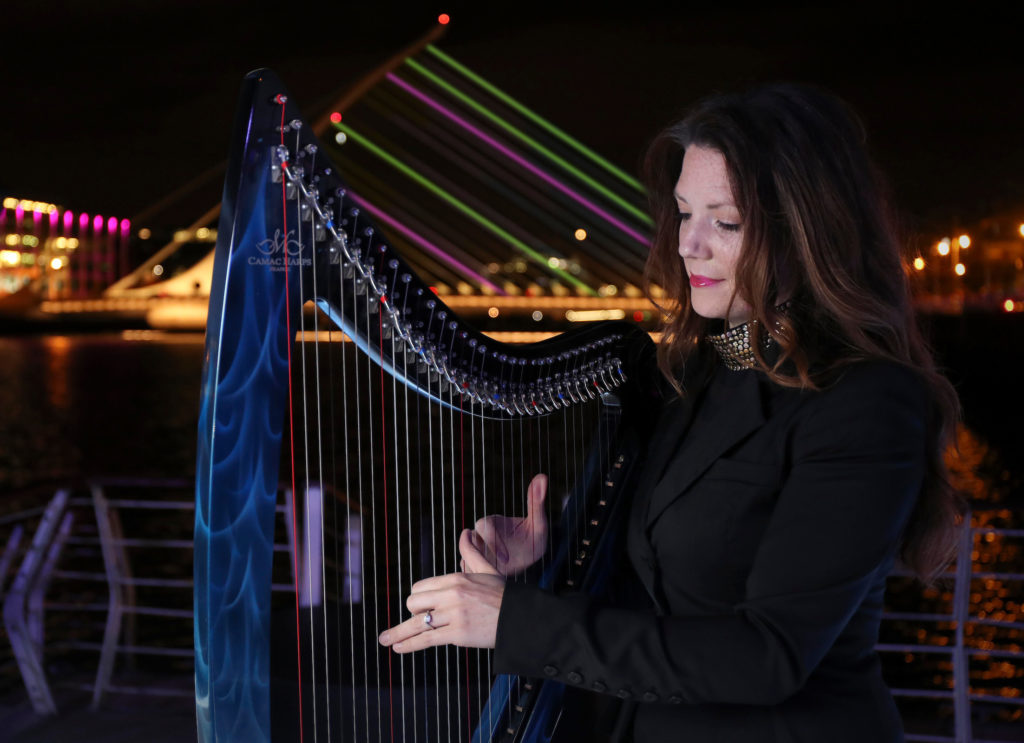 Guns or Knives Creative Director, Adam Crane comments: "Samsung continues to raise the bar for innovation with its latest platform. We wanted to do the vision justice with a bigger-than-life idea that was relevant for the Irish audience. In approaching a project like this, we really had to get under the skin of the 'Do Bigger Things' platform before activating it for the local market. As a recognisable Irish symbol, the Samuel Beckett Bridge has drawn attention from brands before, but we were determined to make the public see it in a completely new light."
Tonight is the night! Head over to our Facebook page and watch the #GalaxyNote8 https://t.co/W3S3BUMQnU #DoBiggerThings from 9pm. pic.twitter.com/ZqpkB3lofx

— Samsung Ireland (@samsungireland) September 14, 2017
To orchestrate the spectacular audio-visual display, Guns or Knives teamed up with developers to create a piece of software that would transform the bridge into a playable instrument – not only via the Note 8's interface, but also through an actual electric harp.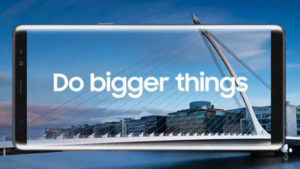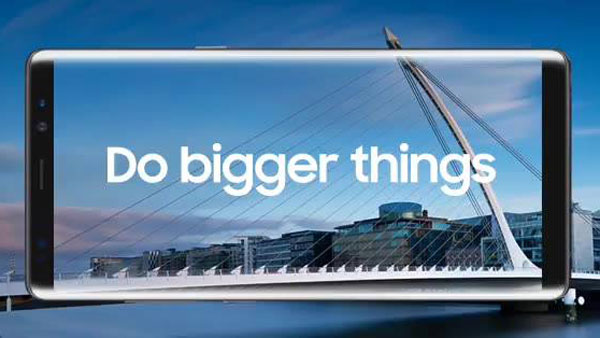 For the latter element, the agency enlisted harpist Aisling Ennis: as she plucks the strings of the harp – playing the unique piece of music she composed for the event – the corresponding cable is illuminated on the bridge.
Guns or Knives Copywriter Jack Robertson Comments: "As you can imagine, the ambitious project called for a huge technical undertaking. We knew the phone had to be central to the experience, and being as powerful as it is, we had lots of scope to do something really impressive. To meet these complex demands, we harnessed the production expertise of Pauric Hackett of 'Make and Share'. With his years of experience in field of projection mapping and production management, we knew he was the perfect person to help us bring the right technical expertise together."
The performance was supported by a series of social video content, created by Guns or Knives and Tiny Ark.
The #GalaxyNote8 has the power to make a big impact on your world. Stay tuned to @SamsungIreland Facebook page and watch us #DoBiggerThings pic.twitter.com/1LX5S8F4WV

— Samsung Ireland (@samsungireland) September 11, 2017
Source:Â Guns or KnivesÂ