Samsung Electronics UK has teamed up with the Royal Shakespeare Company, supported by ad agency Cheil, to launch a new app starring famous actors, a rapper and a beatboxer to bring Shakespeare to life for 11-18 year olds.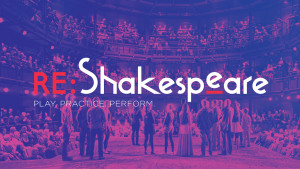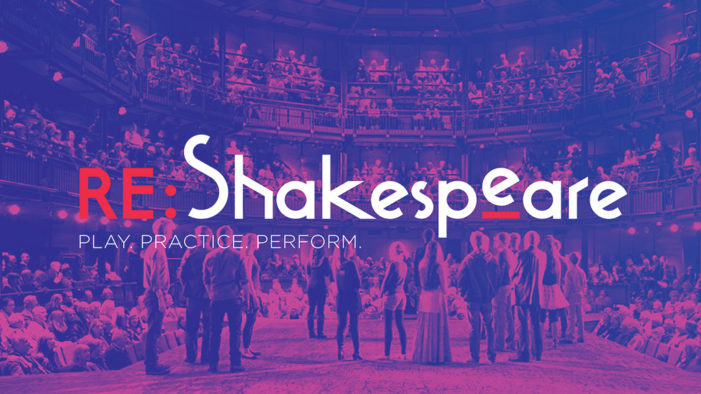 The Android app, called RE:Shakespeare, features interactive games and videos and is hosted by RSC ambassador, David Tennant. It also stars the renowned actress, Tamsin Greig, beatboxing artist Shlomo, rapper and poet Akala, and acclaimed director, Iqbal Khan.
These charismatic mentors break up long scenes from Shakespeare plays into bite-size chunks and transform difficult lines into fun lyrical challenges, helping students to re-interpret, re-mix and perform Shakespeare like never before.
RE:Shakespeare allows users to star in their own Dubsmash-style music video and mix the beat boxer Shlomo with Shakespeare to create their own track. It also gives them a chance to perform on a virtual stage with a 360-degree immersive video, shot on the Royal Shakespeare Theatre stage in Stratford-upon-Avon.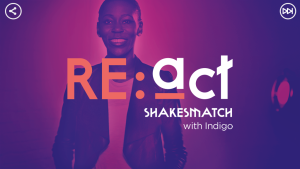 Targeting the 3 million pupils that study Shakespeare across the UK each year, the app was developed and produced for the RSC and Samsung UK by Cheil UK, in conjunction with production company UNIT9.
The app has been developed to make full use of smart phone features, engaging users via three interactive sessions – Play, Practice and Perform – each designed to encourage a particular type of learning:
Play tackles Shakespeare head on. Music and rhyme take centre stage through a series of three immersive games. Users lip sync their favourite lines with poet Indigo, star in a Dubsmash style music video, and mix the beat boxer Shlomo with Shakespeare to create their own track.
Practice enables pupils to really get to grips with the 'what, why and how' of Shakespearean language. Actress Tamsin Greig and RSC voice coach Nia Lynn, together with RSC director Iqbal Khan, provide top tips to help students deliver Shakespeare's lines.
Perform provides the user with the chance to perform on a virtual stage, immersing them in a full 360 degree experience thanks to unique video content shot at the RSC. The app then uses a phone or tablet's gyroscope technology to create a fully immersive experience.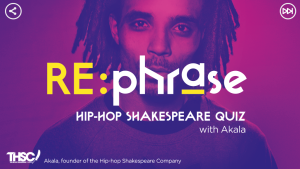 Malcolm Poynton, Chief Creative Officer at Cheil, said: "When Samsung's technology meets today's generation, you can expect amazing things to happen. And for many kids, that means technology can make education more exciting than ever. RE:Shakespeare is a great example – a rich and immersive digital experience designed to fuel kids' interest in and understanding of Shakespeare. Here's to RE:Shakespeare helping launch the next Tennant, Cumberbatch, Redmayne or Swinton."
Russell Taylor, CMO at Samsung Electronics UK and Ireland said: "This campaign merges education and entertainment to create an immersive, engaging and fun way for young people to learn. It showcases how Samsung's technology is brought to life in a relevant and accessible way."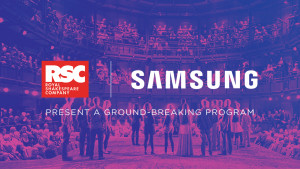 Catherine Mallyon, RSC Executive Director, said: "Even 400 years on Shakespeare remains Britain's preeminent playwright. As the only named writer that all children must study between the ages of 11 – 18, our mission to inspire students and teachers is more important than ever. The RE:Shakespeare app helps people to relate to Shakespeare and his themes in a whole new way. Once people start drawing comparisons between the plays and their own experiences, they will find Shakespeare even more accessible."
Anrick Bregman, director at UNIT9 adds: "Working with the RSC and the team at Cheil was a fantastic collaboration, and a real process of discovery. I think everyone involved learned something new about the power of Shakespeare's words, and how relevant they still are. It was an exciting challenge to translate the world of Shakespeare for today's teens, which we did using new forms of storytelling, thanks to groundbreaking technology."
RE:Shakespeare is available to download free across selected Android devices via Google Play.