Samsung is pushing its fledgling Gear VR headset in a big way after recruiting Hollywood star William H. Macy to sell its customised virtual reality headset for the Galaxy S7 and S7 Edge.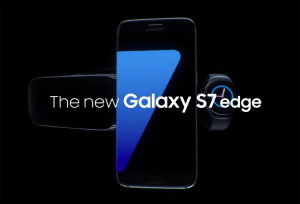 The celebrity-studded commercial debuted during the first ad slot of the Oscars with 90 seconds of star plugs from the likes of Wesley Snipes, Doc Rivers and of course Macy himself who threw street cred to the wind by donning a pair of the hi-tech goggles.
During the piece Macy is seen entering the virtual world to present the new phones before returning to reality in front of a large cake.
Samsung has a long association with the Oscars, a partnership lent prominence by a sponsored selfie in 2014 in when host Ellen DeGeneres used a Galaxy Note 3 to snap a dozen celebrities for what became the most retweeted tweet of all time.