Young people are bombarded with impulses from all directions, all the time, making it really hard to focus when they study.
This was something Gothenburg Symphony – the National Orchestra of Sweden – wanted to change, so they created Octomonk, a fun and playful app that helps children to study better with classical music (and some high jinks).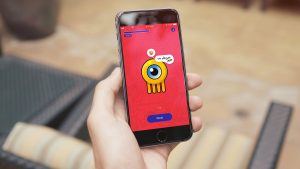 "Listening to music gives you a different kind of brain, and in terms of learning – a better brain," said Professor Gunnar Bjursell of The Cultural Brain Initiative at Karolinska Institutet in Stockholm.
While studying, Octomonk plays carefully selected classical music, performed by Gothenburg Symphony.
The app, which is available to download for free both in English and Swedish, was devised by creative agency Stendahls.
Credits:
Gothenburg Symphony, Sweden – Client
Eva Essvik – Audience and Business Developer
Petra Kloo Vik – Head of educational department
Gothenburg Symphony – Music and sound effects

Stendahls, Sweden – Agency
Kristian Gonzalez – Art Director
Matilda Hedberg Dowdle – Copywriter
Christer Hedberg – Creative Director
Rodrigo Vives – App Developer
Thomas Sempf – App Developer
Joakim Nilsson – Illustrator Animator
Martin Cedergren – Chief Creative Officer
Per-Filip Bekken – Original Concept
Sofia Jensfelt – Original Concept
Alexander Lindberg – Original Concept
Alexander Närtell – Original Concept
Gunnar Bjursell – Science Advisor
Source: Stendahls