The new claim "Your Success is our Business" emphasises METRO's position as a dedicated supporter of the success of independent business owners. The brand campaign by Serviceplan Campaign Hamburg, which goes along with this claim underpins it and simultaneously brings it to life with real METRO customers from over 20 countries, turning their personal business goals into the heart of the campaign.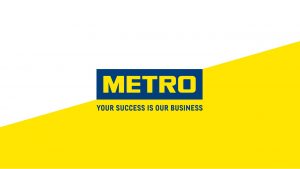 You can follow how METRO supports independent business owners such as restaurant owner Christa from Germany, kiosk owner Vijay from India, café owner Lilian from Italy and the other faces of the campaign in films and on the different METRO countries' websites and social media channels. For example, supporting them in digitalising their business, opening their next shop or helping them to rediscover forgotten flavours.
"We are proud to reach this milestone together with our Client. With a campaign METRO is not just communicating in over 20 countries, but also with a campaign that motivates the METRO employees internally and makes them proud," says Leif Johannsen and Patrick Matthiensen, Executive Creatives at Serviceplan Campaign Hamburg.
Gisele Musa, Global Director Branding & Activation at METRO, commented: "The new global brand campaign and brand identity developed by Serviceplan Campaign Hamburg is a logical progression in our endeavours to do everything we can for the success of independent businesses. Our clear promise and commitment to our customers is now being brought to life through our brand communication."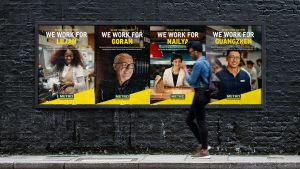 Michael Schneider, Managing Director of Serviceplan Campaign Hamburg, says: "Our many years of partnership and cooperation with METRO have reached their highest point yet. We are thrilled to be able to provide a company with over 50 years of success with brand communication that is just as strong."
The new brand identity will now gradually be seen at all levels of brand communication and at METRO's locations around the world. The teaser-message "We don't work for METRO" launched the new brand campaign in all METRO countries as well as the company headquarters in Düsseldorf. This statement staged the new brand image in a way that would attract a lot of attention.
The solution occurred via internal channels: "This is a conscious, initially confusing staging, with which we promise that the success of our customers around the world is always our focus", said Gisele Musa. "We don't work for METRO, but for each of our individual customers – because their success is our business".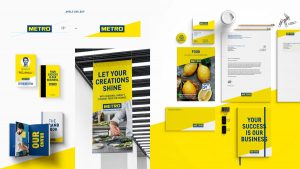 The new brand identity, also developed by Serviceplan, visualises the new METRO brand claim through the Angle of Success, an up-and-coming area derived from both the logo and the brand positioning. The brand identity will now be successively rolled out in all countries where METRO is active and will be used in all internal and external business documents and marketing media.
Serviceplan Campaign Hamburg has been the international creative lead agency for the Branding & Activation division of METRO since 2014. As well as numerous successful campaigns ("The Daily Catch" for example was awarded a Silver Lion at the 2016 Cannes Lions International Festival of Creativity) and innovative promotions and platforms (such as establishing the "Own Business Day"), the new global brand campaign represents a high point in the cooperation between the agency and the wholesale and food trade specialist, which has over 150,000 employees worldwide and revenue of over 37 billion euro (2016/17).
The Serviceplan Campaign Hamburg team, made up of Managing Director Michael Schneider (Consulting) and Executive Creatives Patrick Matthiensen (Creation) and Leif Johannsen (Creation), Lukas Paschke (Strategy) and Creative Directors Hugo Gstrein and Jakob Rheinländer, is responsible for campaigns, CI and claims.
Source: Serviceplan