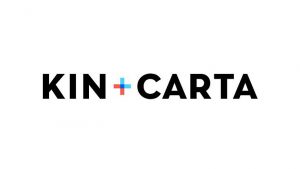 St Ives, the international marketing services group, announced that it has re-launched as Kin + Carta, a next-generation digital transformation business built for clients in search of seamless digital solutions.
Kin + Carta has been created to capitalise on the exciting growth in the already massive digital transformation sector. Kin + Carta applies creativity, data and technology to help the world's largest companies invent, market and operate new digital products and services.
The specialisms span across three complementary pillars: Strategy, Innovation and Communications.  Kin + Carta brings these specialisms together under its new visionary organisational model called the connective.
The Connective is a global team of over 1,500 specialists across four continents, connected by culture and shared ways of working. The Connective allows specialists to thrive in specialist "tribes" whilst connecting them to deliver joined-up transformation for clients.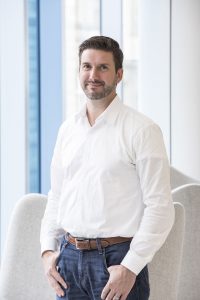 Kin + Carta integrates the talents and expertise from seven unique strategic consulting, digital innovation and creative communications businesses: strategic consultancies Pragma, Hive, and Incite; digital innovation firms TAB and Solstice and communications agencies Edit and AmazeRealise. Drawing on these talents, bespoke teams are created and orchestrated by a set of connective architects, who are dedicated to the success of the entire customer journey.
The name Kin + Carta embodies what the group stands for: Kin, as in family, represents the Connective's emphases on connection and collaboration. Carta, meaning map, underscores the Connective's mission to plot a clear path to the future.
"In a world where consumers are currently inundated with experiences that are broken and frustrating, we're taking a radical approach to how we're organised in order to help the world's largest organisations achieve a more unified result. We believe deeply that the most forward-thinking individuals want to work for specialist agencies that put culture first; until now, they haven't had access to the necessary breadth and depth to create increasingly large and sophisticated digital experiences at the global scale," said J Schwan, chief executive of Kin + Carta.
"By enabling specialists to focus and collaborate, Kin and Carta offers clients a fluid model that helps them to build entire, seamless journeys, where every element reinforces every other. The result: from the moment a potential customer becomes aware of a product, brand or service to the moment they become a vocal brand advocate — a seamless journey towards loyalty, powered by data and creativity. Kin + Carta shows our clients where to play, and delivers what's needed to help them win."
Source: Kin + Carta