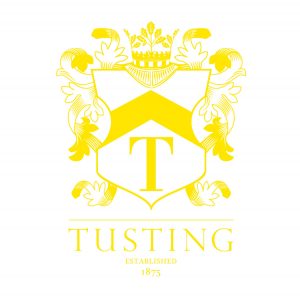 British leather goods maker, Tusting, has relaunched with a fresh new identity and voice by London-based branding agency Straight Forward Design.
For five generations, the family-run manufacturer has designed and created top-grade leather goods for some of the most iconic British names, including Aston Martin and Church's footwear. But the success of this side of the business had seen its own brand take a back seat.
Straight Forward Design has sought to change all that, bringing the Tusting name front and centre stage with a new logo, website, refined product range and marketing collateral.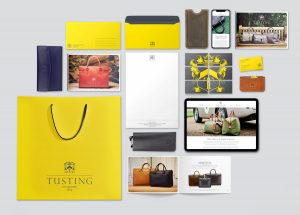 For almost a decade, Straight Forward Design has been a trusted partner at the Buckinghamshire-based company, helping to strengthen the brand and elevate its communications strategy. A recent company restructure, with a new generation at the helm, provided the perfect opportunity for Straight Forward Design to usher in its fresh vision for Tusting: a heritage, handcrafted leather accessories brand specialising in timeless design, targeted at discerning consumers who appreciate great quality.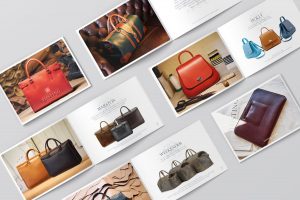 Mike Foster, Creative Director at Straight Forward Design, says: "To those in the know, Tusting is a much-loved, quintessentially English brand that handcrafts all its products from start to finish. But it has always had an older client base and, as the accessories last a lifetime with little need for repeat purchase, it became clear that it needed to broaden its consumer base."
The team at Straight Forward Design worked closely with Tusting to reposition the brand as a manufacturer of the finest quality, own-brand classic leather goods. As part of that collaboration, the whole portfolio is being streamlined to make a greater virtue of its signature subtle craftsmanship.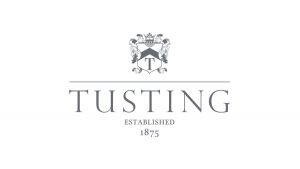 A new logo has been devised to celebrate the brand's heritage and product quality, while giving it relevance in the modern world. Taking inspiration from an old Tusting family coat of arms, the heraldic shield was nipped in at the sides to look like a leather mark, and the crown fashioned from acorns, which are used in the tanning process. The family crest was also the source of the striking colour palette – Tusting Dark Grey and Factory Yellow.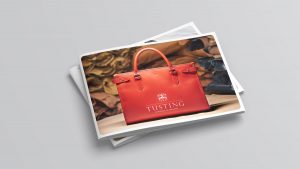 New look books that hero the product range have been introduced, and a website, which includes video footage showcasing the craftsmanship involved in the manufacturing process, has also been developed by Straight Forward Design in line with the new identity.
Straight Forward Design also worked to ensure that the new strategy permeated all levels of Tusting, from the factory floor to the point of sale, so that any future design decisions always elevate, consolidate and progress the brand.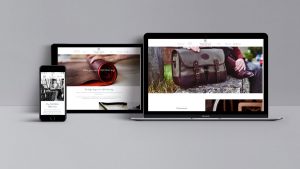 "Tusting is a modest, typically English company," says Foster. "So one of our jobs was to empower the whole team and really bring home what a great brand Tusting is. Because we live and breathe the brands that we work with, we were able to get under the company's skin, take them on that important journey and introduce a real sense of ownership and pride."
CEO Alistair Tusting says: "Straight Forward Design recognised that we needed to start thinking 'brand first' if we were to grow. The creative team worked with us from the ground up to help us better appreciate our own brand offering. We can now flex and expand in future, while always remaining true to our new core identity."
Tusting accessories are available at the factory shop in Olney, Buckinghamshire, leather accessories outlets worldwide and online here.
Source: Tusting