Super Break has launched its latest TV advertising campaign to celebrate the launch of four additional breaks to Akureyri in North Iceland, a destination that can only be reached on a direct-basis with the short break specialist.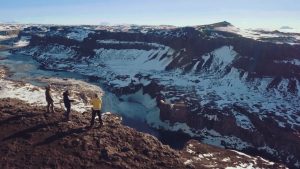 Running alongside dedicated destination spotlights across its marketing channels, the 30-second TV commercial was created by Manchester-based video marketing agency, WhiteNoise Media, and will run for four weeks starting w/c 3rd September on Channel 4 North and ITV North, covering six airports across the region.
The brand-new campaign follows Super Break's successful TV campaign to promote overseas charter breaks earlier this year and will promote the travel firm's expanded programme of getaways to Northern Iceland that includes breaks over Christmas and New Year.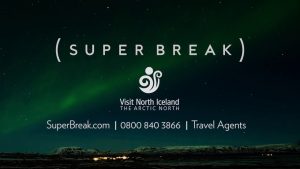 It uses inspirational footage, shot on location, and draws upon the brand's sentiment of providing unforgettable, experience-focused travel to illustrate just some of the incredible activities on offer to customers, such as beer spa visits, husky sledding, ski packages and unforgettable natural hot springs and more.
Katherine Scott, spokesperson for Super Break, said: "Our latest TV campaign showcases just a selection of the experiences and stunning landscapes in this part of the world. Our Icelandic offering is an incredibly exciting one and we're so pleased that we're able to take UK holidaymakers there on a direct basis for the very first time and inspire them to experience something new, especially as these breaks are unique to Super Break."
Source: Super Break