Cardiovascular disease is Ireland's number 1 killer, but 80% of premature deaths are preventable. So, a new hard-hitting campaign from the Irish Heart Foundation, #showsomeheart,  developed by award-winning Dublin creative agency Boys and Girls asks Ireland to "Show Some Heart" and offer support for those affected or impacted by cardiovascular disease.
Empowering, confident and contemporary, the film is a call to arms for a new generation to rise to the challenge and help defeat cardiovascular disease. It's directed by Peter O'Brien (P.O.B) of Motherland fame, one of Ireland's most exciting and renowned young filmmakers who brings his own distinct and contemporary style to the piece.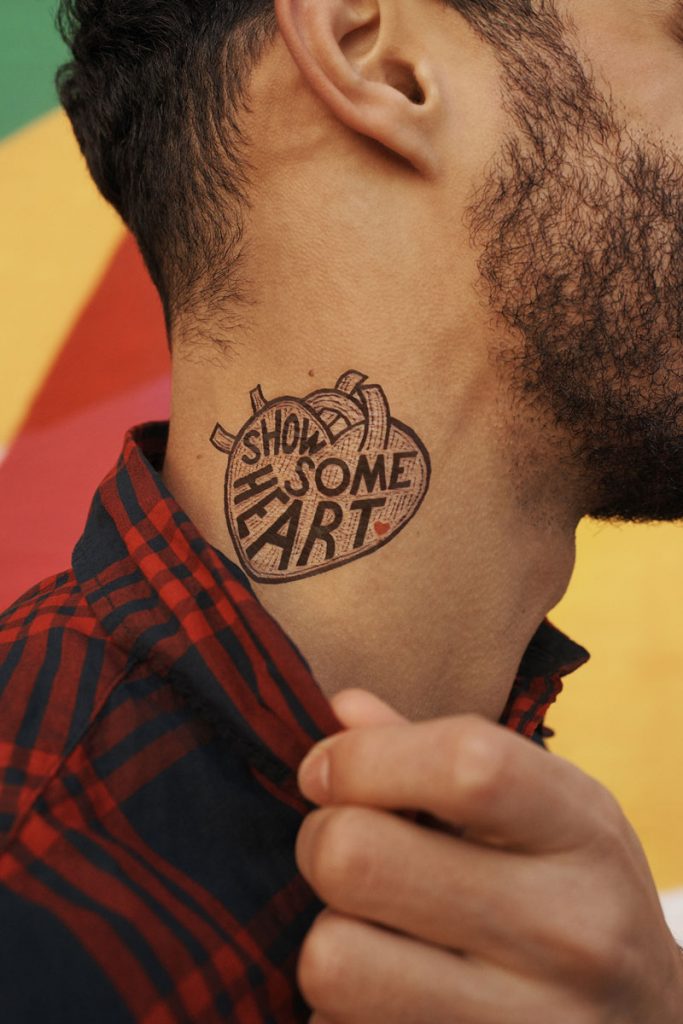 With a tagline of "Wear a temporary tattoo to make a permanent change" the 60" film, launching from Monday, February 5 supported by TV, radio, print digital, PR and social, features people from a cross section of Irish society with real-life stories about the killer disease.
To highlight the fact that a temporary tattoo can make a permanent change, the radio campaign is composed of a series of temporary spots that often air just once. It's the first campaign of its kind in Ireland – featuring single radio ads that will last no longer than the few seconds kindly supported by media partner, RTE 2FM, and running throughout February.
Finally, for the print aspect of the campaign, the award-winning photographer Elliot Wilcox was enlisted to bring his talents to bear on the streets of Dublin. His vibrant editorial syle perfectly complements the film, featuring people who have experienced the cruelty of heart disease and stroke firsthand.
Annie Atkins, acclaimed graphic designer for film and TV (whose work includes the Oscar-winning Grand Budapest Hotel movie) was approached to create an eye-catching, bespoke, temporary heart-shaped tattoo. The resulting image (which can be transferred on to the skin and removed), features a black and white wood-cut style illustration with the words "Show Some Heart" contained within the organ walls and nestling beside a small red coloured heart. It's a defiant and proud expression of support for the Irish Heart Foundation in and around Valentine's Day and gives renewed meaning to the iconic heart symbol that has to some degree been eroded by the materialistic nature of Valentine's Day.
The tattoos will go on sale nationwide from Monday, February 5th for €2 in partnering retail stores including Insomnia and Daybreak. You can also donate online and purchase your tattoos at IrishHeart.ie to host your own tattoo fundraising event. All funds raised by the sale of the tattoo will go directly to the Irish Heart Foundation which is hoping to raise a minimum €250,000 from the activity.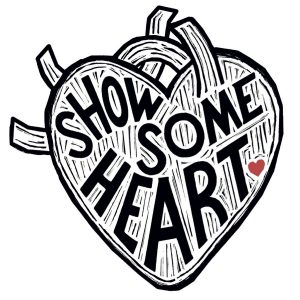 Mark Tuthill, Creative Director, Boys and Girls said: "Together, heart disease and stroke are Ireland's number one killers. It's a terrifying fact that's been lost on too many of us. In fact, it will kill 1 in 3 people in Ireland. Unless we fight back. That starts this month when we're asking everyone to Show Some Heart in the fight against cardiovascular disease. We want to engage and inspire a new generation to support the Irish Heart Foundation; to take up arms and lead the fight by displaying a temporary tattoo in the knowledge that it can make a permanent change.
Tattoos are part of our culture, and close to 40% of people in Ireland under 40 have a tattoo. It's been wonderful to collaborate with the Irish Heart Foundation on this new campaign, harnessing the support of RTE 2FM who are going to Show Some Heart and help save lives."
Tim Collins, CEO, Irish Heart Foundation said: "In working with Boys and Girls and the talented team of directors, graphic designers, and photographers they have brought together for this project, we wanted to reach out to a younger generation with the message that cardiovascular disease is an important issue for them. The campaign is really innovative, it's unlike anything we have done in the past. Our media partnership with RTE and RTE 2FM in particular has been hugely beneficial and our key messages have resonated well with the team in Donnybrook. We're literally asking people to wear their support for our efforts to raise awareness and education about Cardiovascular Disease, the real culprit behind so many deaths in this country. We're 92% funded by public donations so we're really hoping that everyone will really get behind the campaign."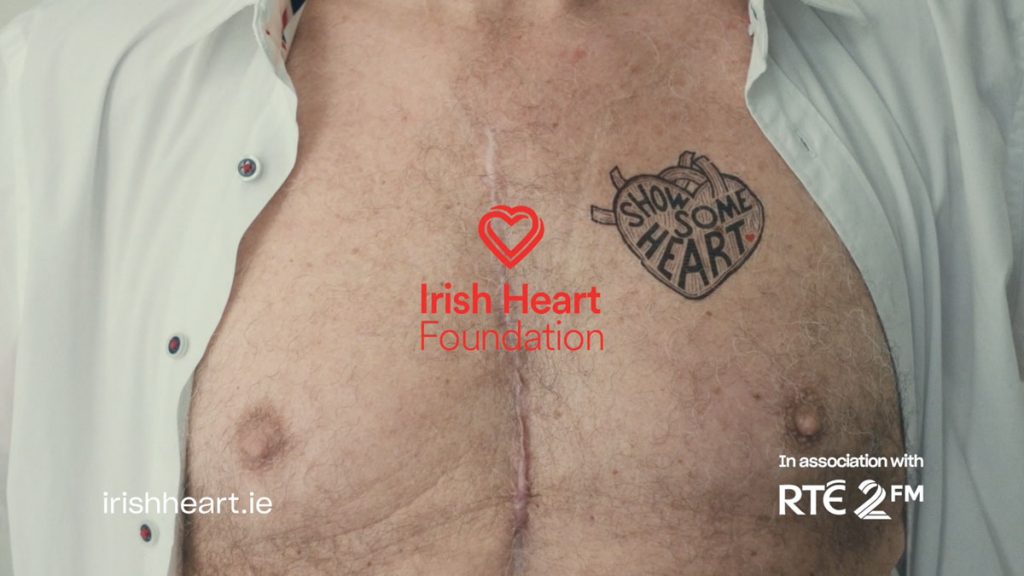 Source: Boys and Girls