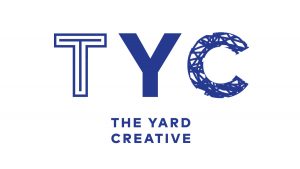 RSBG Infrastructure Limited is a progressive and forward-thinking group that invests in brands. Providing a strong platform for growth, it acquired retail innovation design agency, The Yard Creative, for an undisclosed sum during April 2019. 
The acquisition is a strategic move to bolster RSBG Infrastructure's already significant urban development portfolio. The group is focused on delivering innovation within the core investment pillars of urbanisation and demographic change.
The Yard Creative has become a prominent leader in the brand activation and experience sector during the past 12 years. The challenger agency's mantra is 'to work with clients that want to change a sector or create something remarkable'.
The innovation agency has created a unique and disruptive design process with a fine focus on research and insight which has won high profile clients such as Nike, Fortnum & Mason, Converse, John Lewis & Partners, Unibail-Rodamco-Westfield, Max Factor and Bourjois, along with multiple awards.
In 2018, RSBG Infrastructure also acquired renowned architect firm Leslie Jones Architecture. The practice specialises in urban renewal and addressing the challenges of city and town centres.
The Yard Creative and Leslie Jones Architecture have complementary strengths which, when combined, increase their respective performance, competitiveness and market share. Since early last year, the two businesses have been working together via joint venture vehicle, LEFTside RIGHTside. 
The project is carving out a new proposition of applying a brand lens to cities, places and spaces, giving them an 'ownable' identity and purpose that local councils and property developers can leverage to ensure successful and long-term return on investments.
In 2019, The Yard Creative is ranked 2nd in the UK for market research and 23rd highest-performing service provider for marketing and advertising in the UK by Clutch.co, the leading B2B ratings and reviews platform. The agency was also recently recognised for its creative projects leveraging IoT and retail technologies in the Top 101 disruptive companies making a positive difference in the world today.
Steve James-Royle of The Yard Creative says "It has been our ambition, since inception, that TYC should have a positive effect on the world around us. Our process of using research and insight to generate strategy and design, enables us to create evidential innovation, giving our clients a competitive advantage. It is this unique process this has set us apart from the norm and we are immensely proud of our projects and clients alike. The joining of forces with Leslie Jones and the wider RSBG family will mean that, with the support of group of like-minded companies, we can continue achieving our ambitions on an even bigger scale."
"Leslie Jones Architecture and The Yard Creative share many synergies and complement each other's strengths. Now united within the RSBG Infrastructure group, these two companies form a unique, engaging and strong proposition that other masterplanning and placemaking businesses cannot match," said Tushar Prabhu, CEO of RSBG Infrastructure.
"We need to find different ways of working to arrest the fall of our high-streets and city centres. We cannot simply carry on as we have in the past, oblivious to the structural change. So a new approach is needed to design for the future. The team at The Yard Creative are experts at turning problems on their heads, looking at the insight as the foundation for unique, future-proofed designs in order to maximise interventions and positively shape the future of communities and places. It is where logic meets creativity. We are very much looking forward to welcoming TYC to the group," added James Cons, Managing Director of Leslie Jones Architecture.
The vision is for The Yard Creative to continue to operate autonomously as an innovation agency delivering research, strategy and design for disrupter brands to accelerate business growth across branding, environments and digital spaces.
The company will maintain its already strong presence in retail, food and beverage, transport, leisure and property sectors whilst extending further into hospitality, workspace, urban renewal and regeneration projects on a global scale.
Source: The Yard Creative