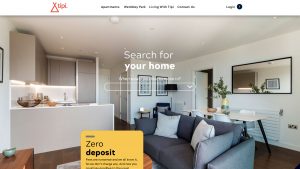 Tipi, the lifestyle-focussed rental homes company, has announced the launch of a new digital platform, as it seeks to create an easier, better everyday home life for those who rent.
The platform was created in partnership with Lab, the independent digital agency that uses a blend of neuromarketing, psychology and behavioural economics to design, build and market digital brands and experiences.
Tipi has created an entirely new rental proposition, with no fees or deposits and all utilities and broadband included with a keen focus on customer service. Tipi renters can enjoy beautifully designed apartments, with furnishings and appliances from partners like John Lewis & Partners and Samsung, as well as access to shared social spaces, hotel-like customer service, regular resident events, on-site gyms, and discounts and offers from partners like Zipcar and Bloom & Wild.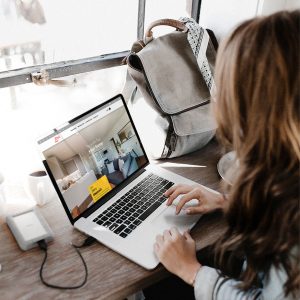 The new site aims to drive interest in Tipi properties amongst London's renters and to demonstrate that Tipi is the best choice for better, easier renting. It enables visitors to find out more about the Tipi rental experience and to book a viewing of one of its properties.
The second release of the site will allow users to track their progress, taking them from the start of their application through to moving in, and will provide real-time apartment availability.
The launch of the digital platform follows a recent rebrand and launch campaign for Tipi, developed in partnership with creative agency Bandstand, which positions Tipi as offering 'Rental Rebellion'.
In line with its human insight-centred approach, Lab employed several neuro principles in order to design the platform, including processing fluency, cognitive ease and prototypicality. Using the new Tipi brand identity as a starting point, the site features authentic photography, gallery wall layouts, texture and white space to allow the content to 'breathe' and make it easily digestible.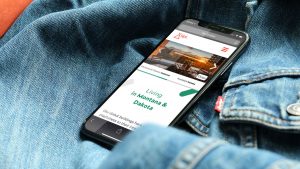 Tipi is wholly-owned by Quintain, the property developer behind London's 85-acre Wembley Park development, which is fast becoming a vibrant creative community. Tipi has four apartment buildings on the development, and residents can enjoy access to its food, shopping, culture and entertainment. Boxpark will launch at Wembley Park later in 2018.
Dominic McVeigh, Marketing Manager, Tipi, said: "We've spent the last three years learning all about our customers and understanding what makes them tick, in order to offer a new way of renting. We know they want an easy, hassle-free experience, with plenty of choice and flexibility, and that they crave transparency and straight-talking when choosing a new home. Working with Lab, we've created a website that's a big step forward in us delivering this customer experience through our digital channels. We've been impressed by their highly collaborative process and excellent client service."
Steve Radjen, Head of Digital Planning, Lab, said: "Tipi have a truly unique proposition in the rental marketplace, so it's been really exciting to work with them on the launch of their new site. We're proud to have developed a platform which brings their offering to life and makes it easy for renters to find out more about the benefits of living with Tipi."
Source: Lab