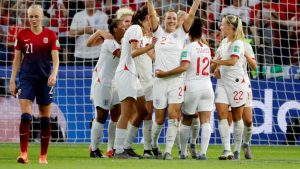 Research from Dark Horses shows that people want a deeper emotional connection with, and more knowledge of, the stars and narratives behind women's football, if they are going to engage with it further.
The research found that 35% of people have a low or very low interest in women's football (with a further 24% saying their interest is average) while 48% report low or very low knowledge of female football players.
However, 63% said they would be more interested if they knew more about female players (rising to 73% amongst 18-34 year olds). This rises to a 80% amongst those who claimed to have a high or very high knowledge of the game, demonstrating that having a high knowledge of a sport equals high interest in it.
When combining this with those that follow players (of either gender) on social media, 63% rises to 77%, showing that interest in individual profiles leads to higher levels of engagement, a hunger to know more about players and, as a result, become more interested in the game as a whole.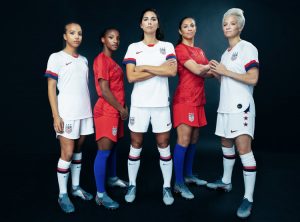 Conversely, the research, which polled 500 people nationally with a 50/50 gender split, shows that only 39% of football fans have a strong/very strong interest in women's football. This drops to less than 9% if you isolate those who don't know very much about female football players, showing that less knowledge equals less interest.
Those who said they were not interested in women's football were then asked why. Many bemoaned the lack information about players and the lack of advertising.
"It's not advertised enough. There isn't much information about it so I don't feel a connection to the teams/players."
"I've never been into the women's football as I think it is hard to follow with not being advertised enough or shown on TV."
This shows brands have a very important role to play in driving this connection and building the narratives and stories of the players. Brands also need to be quicker and more reactive to stories that arise naturally in the game and help place them, the players and the game itself into popular culture.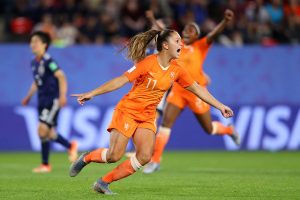 The research also found that only 1.58% of people watch just women's football. This means it is watched as an addition to the men's game, not instead of it. Instead of being placed in competition with the men's game, we need to appreciate how the two can and do coexist for the majority of fans.
Brands can also play a part in helping tackle this by targeting and educating these currently disinterested fans, but also by investing more in grass-roots participation and ensuring they continue to invest post Women's World Cup.
Alex Fearn, Senior Account Manager at Dark Horses, added: "This is where engagement with the women's game sits, and people are specifically looking for advertisers to take the lead in telling those stories. They have the money and the reach. This includes looking for more tactical opportunities and development of social profiles as well as longer term investment. In just the last few days of the Women's World Cup there have been a host of potential opportunities to tell interesting stories, build player brands and be reactive to these fascinating narratives."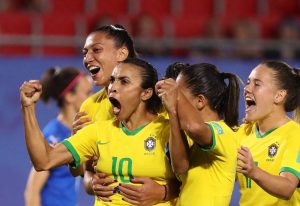 Mark Lloyd, strategist at Dark Horses, said: "Whether you're watching the World Cup final, Game of Thrones or Shakespeare, every compelling story needs interesting characters. Heroes and villains. Those to cheer and adore. Major sports have mass appeal not just because of the action on the pitch, but because of the players, personalities and off-field incidents that provide character storylines, sporting narratives and a link to popular culture. The World Cup in France this summer has been a decisive moment for the women's game. In building the stories of those individuals on the pitch, the popularity of the game will skyrocket as the desire to know more about the characters of women's football is met."
The research was carried in June 2019 and consisted of 500 nationally representative people aged 18 – 65 with a 50/50 female/male split.
Source: Dark Horses