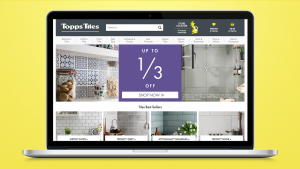 One of the UK's biggest tile specialist Topps Tiles has appointed digital agency Code Computerlove to support its drive to deliver the optimum online experience and improving the multi-channel customer journey.
Code will be partnering with Topps Tiles, that is aiming to 'out specialise the specialists', to implement an ongoing programme of onsite performance and conversion optimisation.
With annual sales exceeding £200m per year, Topps Tiles has more than 370 stores nationwide as well as an e-commerce site. A key objective for future growth is to create a seamlessly integrated shopping experience across its on and offline channels.
Its research has shown that almost 90 per cent of customers visit its website at some stage of their transactional journey, 75 per cent going online before they visit a store.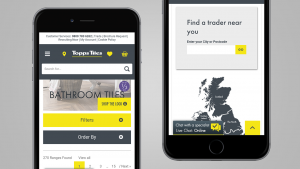 A key focus on the onsite performance work is identify ways to help customers with their onward journey into store, as well as to encourage more online purchases.
Using data to drive insight and decision-making it aims to deliver an industry leading customer-centric omni-channel experience.
Topps Tiles will be utilising Code Computerlove's in-house user testing lab for moderated user testing that will be combined with an in depth data review. The programme will then deliver ongoing testing and experimentation to deliver new features and changes that will best achieve revenue growth and enhance the customer experience, both online and in-store.
Source: Code Computerlove