Toy R Us has introduced a number of digital elements, including augmented reality, to its festive magazine to ensure children keep flicking through its extensive 96 pages.
Marking the point where augmented reality meets traditional shopping, eight toy-laden spreads in the catalog, entitled the 'The Great Big Toys R Us Book of Awesome', come to life with the use of the company's dedicated mobile app 'The Geoffrey Shuffle'.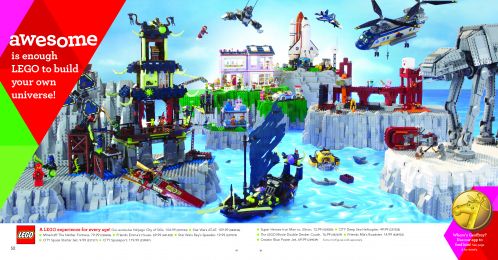 Literally adding another dimension to the magazine, kids are encouraged to find Geoffrey the Giraffe in a number of games, taking place among the product listings of their favorite toys.
The app is available on iOS and Android devices. For those without access to the catalog, the spreads can be downloaded via the app, providing a VR experience.