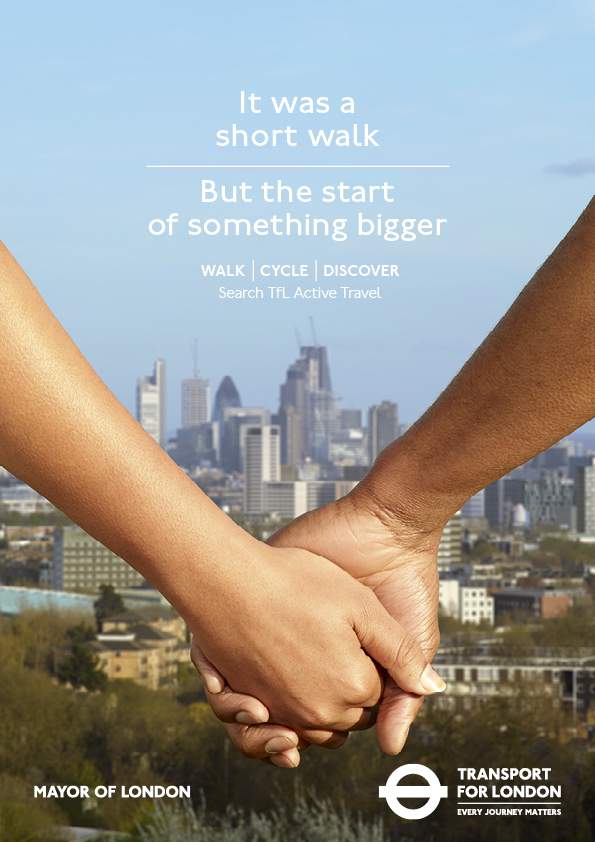 Transport for London (TfL) launches a new campaign which aims to get more people to leave the car at home and walk and cycle instead.
Using the line "WALK | CYCLE | DISCOVER", the campaign celebrates everyone who chooses to make today an active travel day by showing that there are a whole host of benefits to walking and cycling in London including some rather unexpected discoveries.
Whether it's discovering something new, bumping into an old friend, or even meeting 'the one', this campaign shows off the wide variety of stories and opportunities that travelling around London on foot or bike can bring.
Walking and cycling are healthy and sustainable ways to travel. Research shows that leaving the car at home and walking briskly or cycling for just ten minutes twice a day has a positive impact on your health. It improves your mental wellbeing and reduces your risk of chronic illnesses.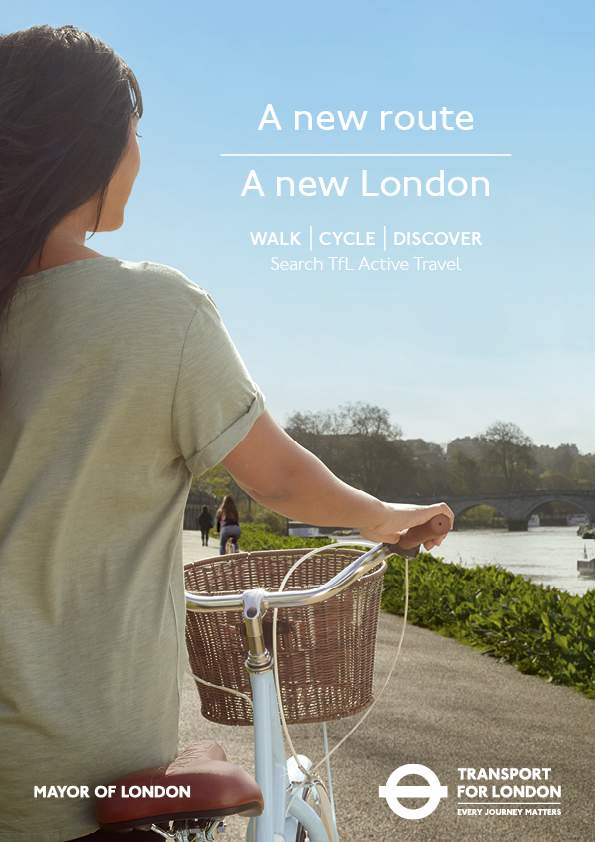 The campaign by VCCP, will be supported by a partnership with Public Health England which challenges Londoners to walk briskly for 10 minutes twice a day and track their progress with the Active 10 app.
The campaign will run across VOD, social, OOH, DOOH and radio from 4th June.
Miranda Leedham, Head of Customer Marketing and Behaviour Change at Transport for London, said: "Our new campaign promotes walking and cycling as not just being good for you, but a great way to discover all that London has to offer too. By bringing the benefits to life through this campaign and our supporting activity, we're hoping to encourage even more Londoners of all ages and backgrounds to leave their cars behind to walk and cycle, improving our air quality and congestion."
Jon Fox, Creative Director at VCCP, added: "This brief was a great opportunity to showcase all that London has to offer when explored on foot or bike. In this campaign, we wanted to celebrate every Londoner who makes the decision to walk or cycle instead of driving."
Source: VCCP